Pizza Today was launched in 1984 when a pizzeria owner in the tiny town of Santa Claus, Indiana, realized he needed help growing his business. "Surely," he thought, "there must be a periodical or tradeshow that can give me the type of advice I need to be successful." Well, he was wrong. So he started a magazine himself, Pizza Today, and brought in the industry's top consultants and experts to provide the type of critical information you still find in our pages three decades later. In 2015, the magazine was acquired by Emerald Expositions in San Juan Capistrano, California. Today, Pizza Today and International Pizza Expo offices are located in Louisville, Kentucky. The magazine has undergone many changes through the years, from redesigns to moving its offices to Louisville. Our latest and most significant improvement is represented right here, on the PizzaToday.com site, complete with video, recipes, an enhanced vendor directory and the ability to open and read each new issue of the magazine on your desktop or mobile device.
Meet the Staff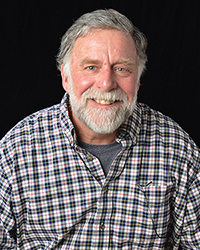 Pete Lachapelle
Publisher
Graduating with a marketing degree from Boston College in 1978, Pete has been in the publishing business since 1979. Having served as publisher on 11 different titles, he has worked for some of the largest trade publishing companies in the country and has focused on the food industry for over 30 years. He began selling ad space for Bakery Production & Marketing in 1983 and was named publisher in 1988. There, he built the magazine into one of the largest industrial food publications in the country. In 1998, he decided to take on the challenge of redesigning and reorganizing Pizza Today into the magazine you see today. In 2000, Pete was named president of Macfadden Protech LLC, where he is now overseeing International Pizza Expo, Pizza Today, the National Association of Pizzeria Operators (NAPO) and the newly launched School of Pizzeria Management. Pete is also a founding member of the National Restaurant Association's newly formed Pizzeria Industry Council. This council's goal is to increase the success rate of independent and multi-unit pizzerias. Over the next few years, the council will be developing tools and resources for pizzerias to use in order to find solutions and opportunities for their businesses.
Email: plachapelle@pizzatoday.com
Phone: (502) 901-2529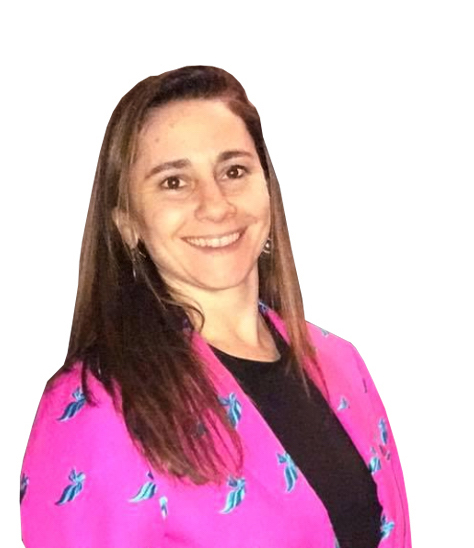 Colleen Truman
Vice President — Food Group
Colleen joins the Pizza Today team and will lead the team in growing the brands footprint in the traditional in-person experience as well as reaching out across the digital universe. Her background is in digital marketing and advertising helping client's reach the right audience, at the right time, with the right message on many different platforms. Colleen lives in Louisville with her husband Dennis, daughter Kaelin and yellow lab Molly. She's an avid gardener and loves being outside or at the lacrosse field to watch her daughter play and husband coach.
Email: Colleen.Truman@EmeraldX.com
Phone: 502-681-4326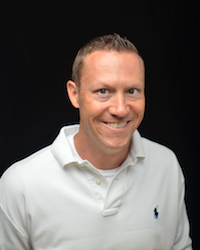 Jeremy White
Editor in Chief
A graduate of Saint Joseph's College in Rensselaer, Indiana, Jeremy has a degree in English/Creative Writing with a double minor in Journalism and Communications/Theater Arts Jeremy says his favorite thing about his job at Pizza Today is "visiting America's most successful independent pizzerias and discovering what makes them stand out from the pack and then passing that information on to our readers so that they can improve their own businesses." Jeremy lives in southern Indiana with his wife, Carri, and their two sons, Caiden and Camden. Outside of work, he coaches an elite-level travel baseball team and enjoys cycling, running, sports, literature and music. Jeremy's favorite pizza is an artisan pie topped with spicy soppressata, bacon, jalepeño peppers and pineapple.
Email: jwhite@pizzatoday.com
Phone: (502) 901-2531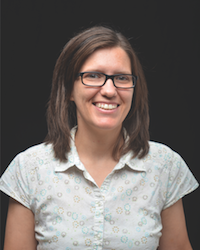 Denise Greer
Executive Editor
Denise joined Pizza Today in March 2011 as associate editor. "Sitting down with pizzeria owners in their restaurants to learn about successes is a huge highlight, as well as working with the great team we have in Louisville," she says. A graduate of Ball State University in Muncie, Indiana, Denise has a bachelor's degree in Journalism/Public Relations with a minor in Speech Communications. Prior to her time at Pizza Today, Denise spent eight years at the Ball State Alumnus magazine, working with every aspect of magazine production. Denise lives in Jeffersonville, Indiana. Outside of work, she loves spending time with her beagle, Kunu. She also enjoys playing in the forest — hiking or biking, walking about with her camera –– and taking in the arts or live music. She tinkers in her workshop with carpentry and art projects. One of her favorite pastimes is finding eclectic shops and restaurants. Favorite Pizza: Red Top Detroit at Pizza Rock in Las Vegas
Email: dgreer@pizzatoday.com
Phone: (502) 901-2523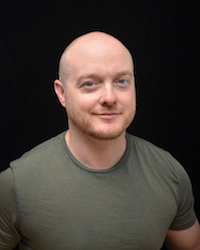 Josh Keown
Creative Director
Josh joined Pizza Today in 2006. Prior to his time with Pizza Today, Josh worked as an Art Director for several newspapers across the state of Kentucky. A graduate of Western Kentucky University, Josh has a degree in advertising. He says his favorite things about his job at Pizza Today are "the amazing working environment and the great people he gets to come in and work with everyday and, of course, traveling to the best pizzerias in the nation and trying all of their great pies." Josh lives in Louisville. Outside of work, Josh enjoys working out, watching his stories, coffee, wine, and spending time with this gang of pets, wife Tyann and son Henry. Favorite pizza? John's Pizzeria on Bleecker St. in NYC.
Email: jkeown@pizzatoday.com
Phone: (502) 901-2533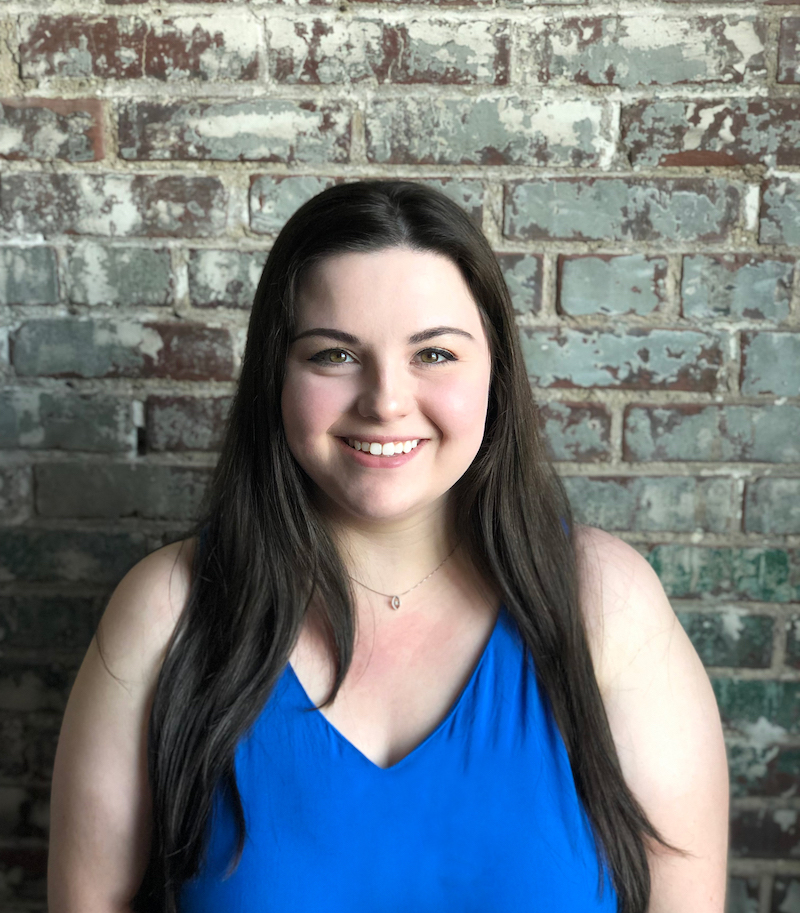 Katie Wilson
Art Director
Katie is the newest member of the Pizza Today team, joining in June 2019. A graduate from Northern Kentucky University, Katie has a bachelors degree in Visual Communication Design with a minor in Marketing and specialized in Photography. Outside of work, she enjoys spending time with her husband, Zack, their dog Luna, and their cat Leia. She also enjoys trying many of the great restaurants here in Louisville and going to some of the local art shows and markets. Favorite pizza? "I have yet to meet one I didn't like" she says.
Email: Kwilson@pizzatoday.com
Phone: (502) 901-2525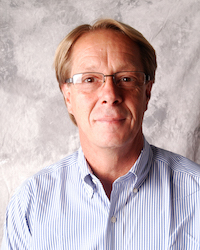 Bill Oakley
Show Director, Food Group
Bill joined Pizza Today and Pizza Expo in 1994 as a financial manager. He has also served in the following capacities: chief financial officer; senior vice president and general manager. Prior to his time with Pizza Today and Pizza Expo, Bill worked for United States Senator Mitch McConnell, the U.S. Department of Labor, Stifel Nicolaus & Company, Commonwealth Institutional Investments and Republic Bank. Bill is a graduate of the University of Kentucky and the University of Louisville, with degrees in Marketing and Accounting. Bill's favorite thing about his job is producing the "World's Largest Pizza Show," as well as the opportunity to meet and work with all the great people in the pizza industry. Bill lives Simpsonville, Kentucky, with his wife, Ellen, and daughter, Cristin. Outside of work, he's an avid golfer; sports fanatic and lifelong fan of University of Louisville football, basketball and baseball teams. He also is a car hobbyist, likes to read, listen to music and is an avid follower of thoroughbred horseracing. Favorite pizza? The classic Margherita, of course.
Email: boakley@pizzatoday.com
Phone: (502) 901-2534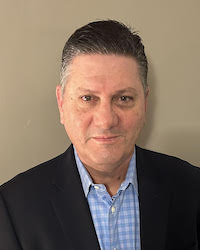 Robert Baker
Media Sales Executive
I joined the Pizza Today team in January 2023 after spending the last five years in foodservice B2B media. I have deep experience working with clients across all major media platforms, including print, digital, content and lead generation. I've worked for some great media brands, including USA TODAY, The Los Angeles Times, and Chicago Tribune. The best part of my job is attending industry trade shows where I can visit with our clients, learn more about their business, and sample their great food! I am a huge sports fan – especially baseball. I also love music and playing golf. My favorite pizza: Muruca's on the Jersey shore!
Email: Robert.Baker@emeraldx.com
Phone: (732) 429-2080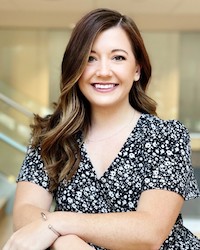 Kirstie Adanick
Senior Sales Executive
I joined Pizza Expo and Pizza & Pasta February 13th, 2023. I have over 12 + years of sales experience and I have been in events, marketing, and hospitality for the majority of my tenure. My favorite part of the business is Client interaction and comping up with solutions/new ideas for clients. In my spare time I am the Head Coach to a nationally ranked dance team, The duPont Manual Dazzlers. My Favorite pizza is a classic cheese pizza (a little well done) from Ruby Rosa in New York, New York!
Email: Kirstie.Adanick@emeraldX.com
Phone: (812) 946-1232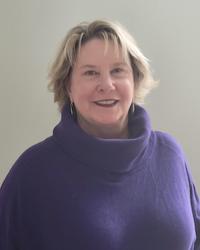 Linda Keller
Senior Sales Executive
Joined Pizza Expo and Pizza & Pasta on March 6, 2023. Grew up in a family-owned motel and restaurant business outside of Cooperstown, NY. Love the food service industry. I've been in the tradeshow business for over 30 years and really enjoy connecting buyers and sellers; as well as helping customers grow their business. My favorite pizza is a Margherita Pizza from La Capannina (Wainscott, NY) or a caramelized onion pizza from Pellegrino's Pizza (Southampton, NY).
Email: linda.keller@emeraldx.com
Phone: (646) 668-3759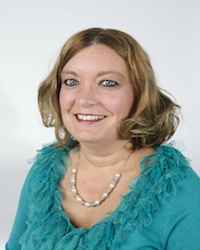 Patty Crone
Applications Billing Coordinator, Tradeshows and Advertising
Patty joined Pizza Today in 1999 as registration manager. She has since moved into the assistant show manager position. Prior to her time with Pizza Today, Patty worked in the accounting field. She says her favorite thing about her job at Pizza Expo is watching the show come together and working with the exhibitors. Patty lives in southern Indiana with her husband, Rich, and daughter, Amanda. Outside of work, she's an avid reader and loves to work in her gardens.
Email: pcrone@pizzatoday.com
Phone: (502) 901-2523
Awards
Pizza Today has won more TABBIE Awards than any other foodservice publication in the world!
Pizza Today! Pizza Today has won more TABBIE awards over the last several years than any other English speaking trade or business publication in the world from
Trade, Association and Business Publication International (TABPI)
. The Annual TABBIE awards recognized excellence in business-to-business publications around the globe. This year's competition included more than 500 publishing companies!
2020 (10 Awards)
Best Single Issue, Top 25
Feature Article, Top 25
Best B2B Website — GOLD
Best Use of Social Media — SILVER
Best e-Newsletter — GOLD
Best Editor's Column — SILVER
Best Focus/Profile Article — HONORABLE MENTION
Best Feature Design — GOLD
Best Front Cover Photograph — GOLD
Best Opening Spread — BRONZE
Gold — Best Use of Social Media
Gold — Best B2B Web site
Gold — Opening Page or Spread
Silver — Best E-Newsletter
Bronze — Feature Design
Honorable Mention — Regular Column
Honorable Mention — Department
Honorable Mention — Feature Article
Honorable Mention — Editor's Column
GOLD — Best Use of Social Media
GOLD — Best B2B Website
GOLD — E-Newsletter
GOLD — Front Cover, Photograph
GOLD — Front Cover, Special Issue
SILVER — Focus/Profile Article
HONORABLE MENTION — Special Section
HONORABLE MENTION — Opening Page or Spread
Best Use of Social Media — Gold
Best E-Newsletter — Silver
Best Special Section — Silver
Best Feature Article: Top 25 — 21st Place
Best B2B Website — Honorable Mention
Best Department — Honorable Mention
Best Feature Design — Honorable Mention
Best Front Cover, Photograph — Honorable Mention
Best Front Cover, Special Issue — Honorable Mention
Best Opening Page or Spread — Honorable Mention
Best Single Issue — Bronze
Best Use of Social Media — Gold
Best Front Cover Special Issue — Gold
Best Opening Page or Spread — Bronze
Best Front Cover Photograph — Bronze
Best Special Section — Honorable Mention
Best Feature Design — Honorable Mention
Best Use of Social Media – Gold Award
Best Feature Design – Silver
Best Regular Column – Silver
Best Focus/Profile Article – Bronze
Best Single Issue – 9th place
Best Front Cover Photography – Honorable Mention
Best Front Cover Special Issue – Honorable Mention
Best Department – Honorable Mention
Best Use of Social Media – Silver Award
Best Regular Column – Gold Award
Best Opening Page or Spread – Honorable Mention
Best Feature Article – Honorable Mention
Best Department: Social Media – Honorable Mention
Best Single Issue – Top 25 Issues
Best Use of Social Media – Gold Award
Best Regular Column – Bronze Award
Best Cover – Bronze Award
Best Opening Page or Spread –Honorable Mention
Best Feature design – Honorable Mention
2012 (3 Awards)
Best Single Issue – Top 25 Issues
Best Front Cover, Special Issue – Gold Award
Best Focus/Profile Article – Bronze Award
2011 (4 Awards)
Best Single Issue – Top 25 Issues
Best Editors Column – Bronze Award
Best Focus/Profile Article – Bronze Award
Best Opening Page or Spread – Honorable Mention
2010 ( …our first!)
Best Single Issue – Top 25 Issues