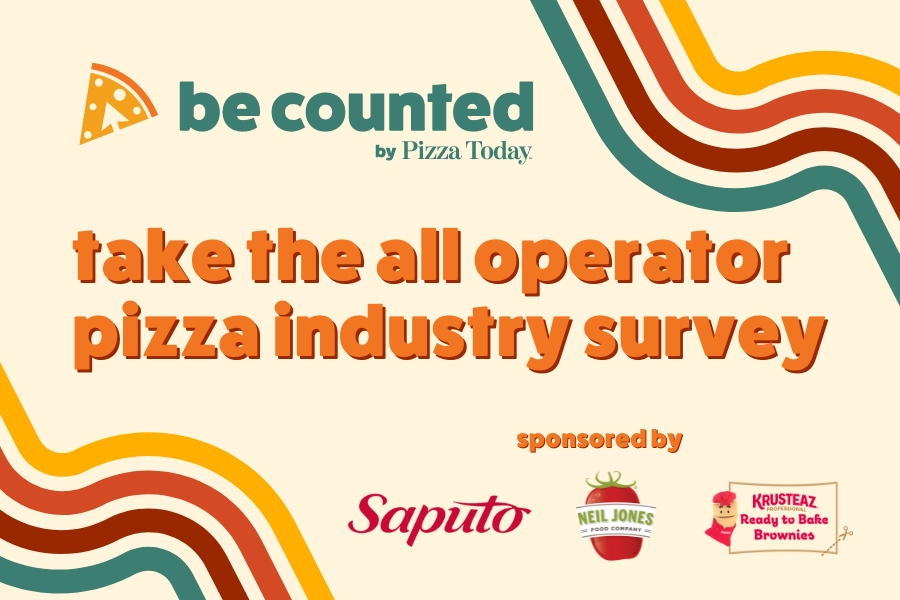 Sponsored by:
This is your portal to take part in an annual gauge of the pizzeria industry by Pizza Today Magazine.
Attention ALL PIZZERIA OWNERS AND OPERATORS
As a valued member of the pizzeria community, we would like to invite you to participate in an industry survey. Be counted in this annual gauge of vital pizzeria insights, issues and trends. 
Findings and analysis of this survey will be included in a comprehensive and valuable deep-dive study of the pizzeria industry for the pizzeria industry to be released later this year. 
Typically, it only takes 7 to 10 minutes to complete.
Please complete the entire survey so we have an accurate gauge of the industry.
GO TO THE ALL OPERATOR SURVEY NOW!