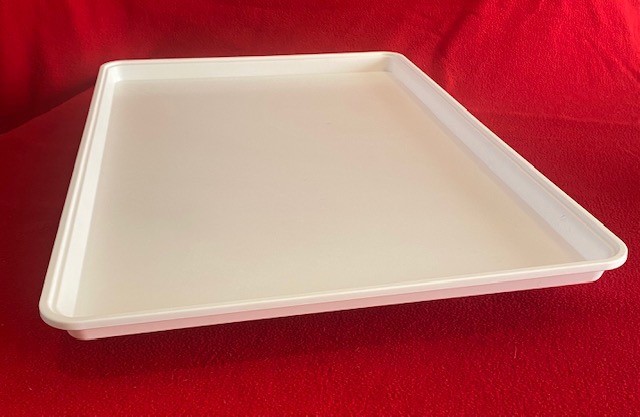 The newest addition to the DoughMate® line of Dough Handling and Bakery Products!
Manufactured in the USA to our proven standard of excellence.  This new 18″ x 26 x 1″  Sheet Tray  is designed and built with diversity in mind. The tray is perfect for proofing dough in racks found in most restaurants. It also makes the perfect display tray for baked goods including Doughnuts, Cookies, Cakes, Breads and more!
The use of high quality  high impact copolymer polypropylene materials, along with superior engineering, results in products that will provide years of service.
All DoughMate® products are produced from FDA compliant materials and BPA free. They are chemically resistant and easy to clean with unsurpassed durability.
Color—White  (custom colors available on request)
Packed 6 per carton
In stock ready to ship.
Made in the USA!
908-276-8484