Chefs will enjoy a blank canvas for pizza, desserts and global inspiration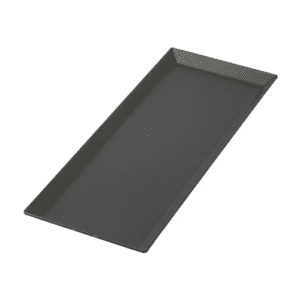 LloydPans Flatbread Pans serve a multitude of purposes, and they are similar to pizza in that almost anything goes. There is an unending array of foodservice items that can be baked on LloydPans Flatbread Pans in multiple configurations. From traditional flatbread pizzas to flatbread desserts to pita bread and plant-based creations — you name it, flatbread satisfies the course.
Each of LloydPans Flatbread Pans features our proprietary PRE SEASONED TUFF-KOTE finish, a stick-resistant, water-based non-toxic finish that will never wear off.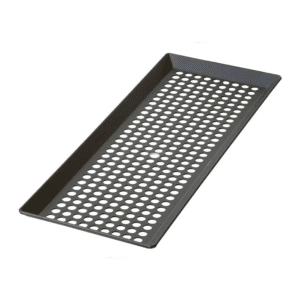 Flatbread Pan
5×15 inch, 0.5-inch deep
Folded, angled rim for strength
Perforated Flatbread Pan
5×15 inch, 0.5-inch deep
Folded, angled rim for strength
Perforated for increased airflow
Rounded Corner Hex Pan
7×18 inch
Raised beaded edge for strength
Hex perforation for maximum airflow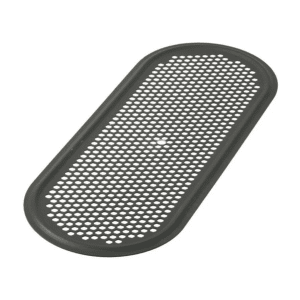 Need a specialty Flatbread Pan? LloydPans also offers Perforated QDF40 and Hearth Bake for Artisan-Style Crusts. Visit our Flatbread Pans page for additional product specifications.
LloydPans, a U.S. manufacturer of commercial pizza pans and tools, bakeware, cookware and foodservice equipment, is located in Spokane Valley, Washington. In addition to an extensive line of standard products, LloydPans also offers custom solutions for just about anything their customers need. LloydPans' products are sold online at www.lloydpans.com and through distributors.
LloydPans
800-748-6251