Company Releases Unique Kitchen Display System for Pizza Restaurants that Motivates Staff and Drives Production Performance.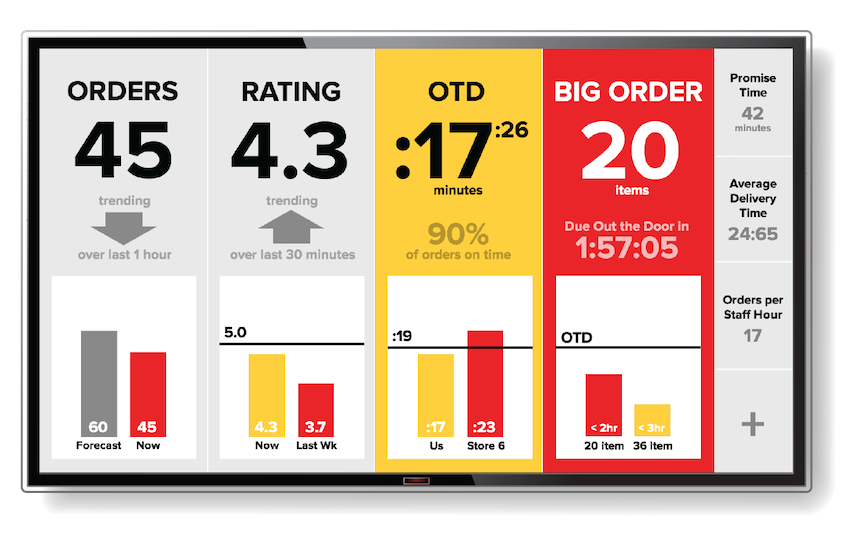 NEEDHAM, Massachusetts, September 18, 2019 – FoodTec Solutions, an industry leader in Point-of-Sale platforms for pizza and delivery restaurants, today announced the launch of FoodTec ScoreboardTM, a unique kitchen display system that presents live, key-performance-metrics to restaurant staff.
Pilot installations have shown increased productivity as kitchen staff see the direct impact of their labor on important restaurant metrics such as Out-the Door Time (OTD) Promise Time, Orders per Labor Hour, Customer Ratings, Net Sales and more. The ScoreboardTM display can be configured to support up to eight metrics at a time. Each metric is presented along with a benchmark for comparison such as pre-set company goals, the performance from same day of the previous week, or even the live performance of other stores in the chain.
"What I love about the ScoreboardTM is that it has added to team member engagement – which in the pizza business is very hard. But now the younger team members can see how they directly impact customer service and they have all be more engaged with the process," said Rob Fettes, owner of Plus One Pizza of Ohio. "They have been doing their best to beat the other stores on OTD times. Inside staff have been adding peer pressure to the drivers to leave as soon as the order comes up to keep the OTD down. This will definitely improve customer service and drive the top line sales. I think the ScoreboardTM is huge win!"
"As customers now have increased access to more dining and delivery options, the pizza industry has become more competitive than ever," said Andrew Bounas, founder and CEO of FoodTec Solutions. "Winning customer loyalty begins in the kitchen where staff performance has a direct impact on the customer's experience. Our pilot installations of FoodTec ScoreboardTM have shown that the communication of live data is the key to getting staff to buy into the restaurant's ability to compete in the marketplace."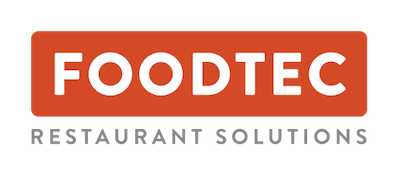 About FoodTec Solutions:
FoodTec Solutions delivers a complete POS software solution to restaurant companies looking to compete at the highest level. FoodTec has over 20 years' experience of helping restaurants and has seen it all – regardless of the size of the chain, FoodTec has a solution that will drive revenue performance and operational efficiency.
All of our systems work in concert with one another to provide a one-stop solution. Components include a Fully Integrated POS, Online Ordering, Mobile Apps, Delivery Management, Kiosks, Loyalty Programs, Gift Cards & eGifts, Kitchen Display Systems, Labor Management, E-mail Marketing, Inventory Management and Security and Loss Prevention. No other POS company combines the array of features with the level of service that FoodTec does.