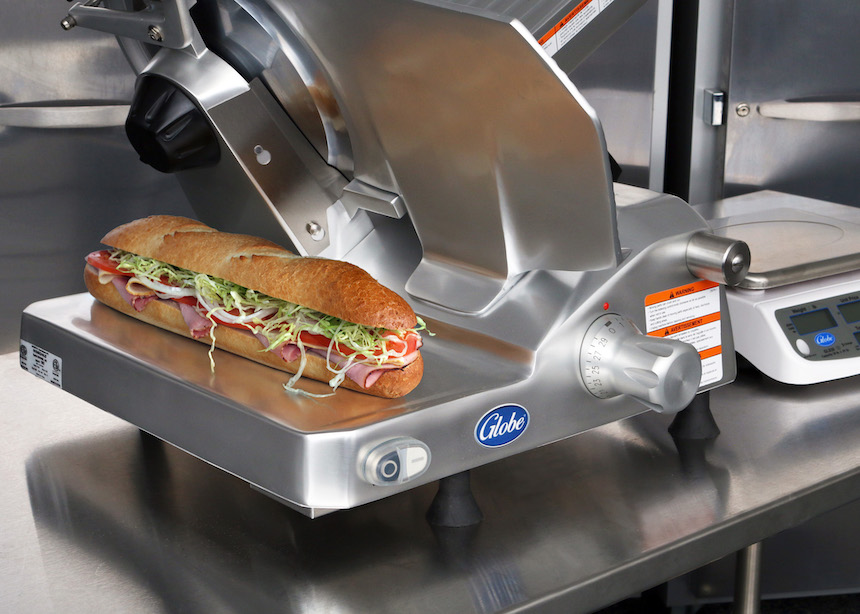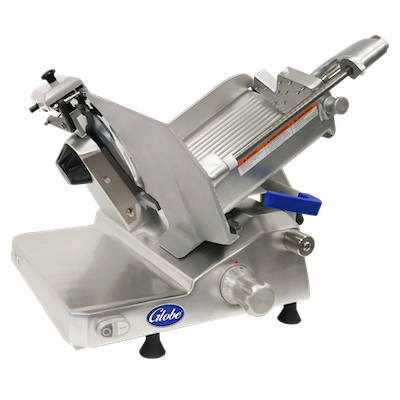 Globe Food Equipment Company recently expanded their lineup of manual slicers with the addition of the GSO12 Open Body Slicer. This medium to heavy-duty manual slicer offers an open left side with full clearance under the knife. The motor mounted underneath the slicer provides an 18″ long receiving platter, allowing an operator to build sandwiches directly on the slicer. The receiving area can accommodate several 6″ subs or a single larger sub up to 16″ in length.
Caterers and banquet halls can use a 1/3 or 1/2 sheet pan on the slicer to build deli trays and decorative stacked or shingled displays.  The heavy front-mounted end weight makes it very easy to quickly load and unload products for slicing.
The GSO12 comes standard with a food fence and is backed by a 1-year parts and labor warranty. Like all Globe equipment, this slicer is in stock and ready for shipment.
Headquartered in Dayton, Globe is a leading provider of food preparation and cooking equipment for the foodservice industry. Globe, a privately-held business, offers the industry's most complete line of mixers and slicers, along with meat choppers, weighing systems, and gas and electric cooking equipment. For more information, visit the company's website at www.globefoodequip.com.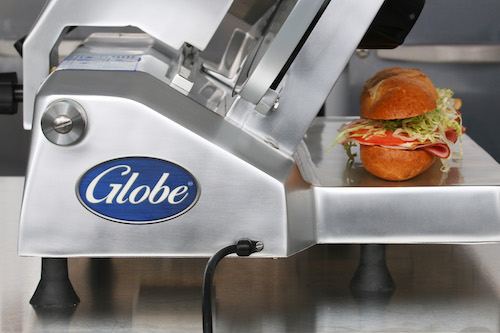 .