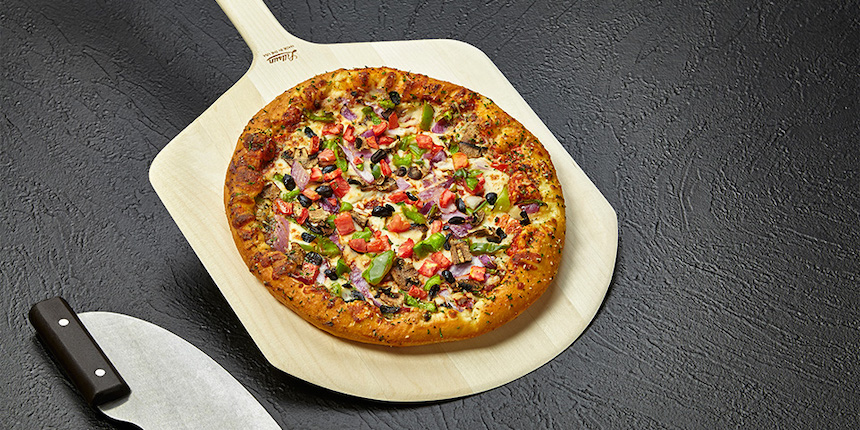 Lillsun peels have been manufactured in the USA since 1951.  Our peels and proofing boards are made with the highest quality seasoned hardwood and produced by the most experienced craftsmen in the business.  Supplying the baking industry with bakers' woodenware is our only business.
Check our website at www.lillsun.com for the correct size for your Pizzeria.  Or, give us a call at 260-3569-6514.  We will be happy to assist you in choosing the best peel for your operation. We also do custom sizes and can provide help determining what size would be best for your oven.
Our products are used by Pizzerias, Restaurants, Sandwich Shops and Bakeries throughout the United States and in Canada. For over six decades, Lillsun Manufacturing Company, has been privileged to serve many generations of great people and their companies.
We offer a variety of sizes of Pizza Peels. We make several sizes of the Take-out Peel with a blade size of 12″ X 14″ to a blade size of 24″ X 24″ with over length of 36″ or 42″ we can also do custom sizes with longer handles for your operation.  We also provide a detachable peel head in three different sizes with handles ranging from 3' in length to 16' in length.
We also have five different sizes of make-up peels from 16″ wide to 24″ wide with handle lengths of 12″ to 18″.  The square edges make a stronger peel for dough and plenty of ingredients before going into the oven.  We also offer a straight edge peel that can be used as a make-up peel or a take-out peel in several different size and handle lengths.
Remember for the best in quality, ask your dealer for Lillsun brand Pizza Peels.
www.lillsun.com          mail@lillsun.com
Phone: 260-356-6514     Fax: 260-356-8337