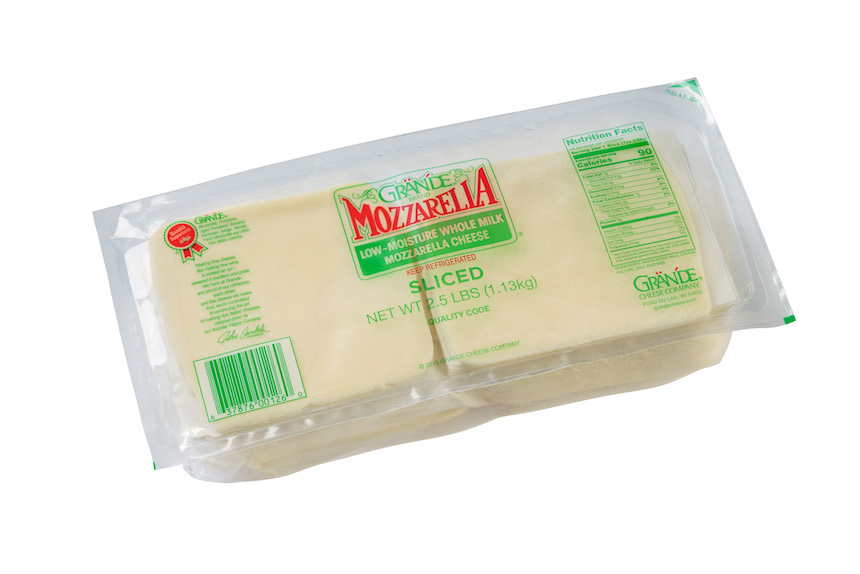 Grande Sliced Cheese provides the flavor you expect from Grande with the consistency of a pre-sliced product. Each slice is the same size, shape and weight making portion control easy and saving you time back-of-house!  We offer four varieties of sliced cheese, Whole Milk Mozzarella, Part-Skim Mozzarella, Provo•Nello® Provolone and Deli Style Provolone that are perfect for sandwiches, pizza and more.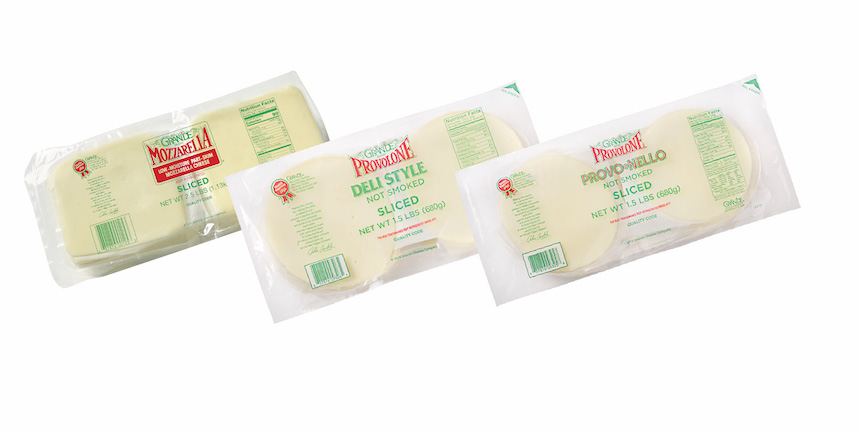 Sliced Cheeses not only provide you with exceptional flavor and consistency, they can help you back-of-house with reduced labor costs and less waste.
69% of casual dining operators agree that managing waste is a major challenge.1
64% agree that managing labor costs are a major challenge1.
Benefits of Grande Sliced cheese
Consistency – Slices are a consistent size, shape and weight every time to help you manage your food costs
Quality – Convenient resealable pouch with interleaf promotes freshness and simplifies handling
Improve labor costs – Time needed to slice cheese and clean-up is eliminated, allowing your employees to spend more time with customers
Reduce waste – Slicing in-house can lead to unusable pieces, leaving your profits in your slicer
Improve employee safety – Save money on your insurance costs by eliminating risk of slicer related injuries
Customer satisfaction – Consistent slice sizes provide great coverage on menu applications and excellent cheese flavor every time!
Not only does Grande provide a product you can count on day-in and day-out, we have recipe ideas to inspire your next new menu item.
Try some of our recipes featuring Grande sliced Provolone
Or these great recipes featuring Grande Sliced Mozzarella
Visit www.grandecheese.com for more information or additional recipe ideas.
Grande Cheese Company is an Italian Cheese company based in Wisconsin. For over 75 years, Grande has been recognized by Independent pizzerias and Italian restaurant operators for having the best quality Italian cheeses available. We challenge our team to pursue and exceed the highest quality standards in everything we make. The proof is in the flavor and consistency of our products, keeping your customers coming back time and time again. All our cheeses are made from only the freshest, all natural ingredients and never include additives, fillers or preservatives. Why? So you get the consistency of flavor, yield and melt each and every time. Our cheese performs so you can focus on creating great food and a successful business. Grande is committed to championing independent operators with a spirit and shared passion for excellence.
For more information, call Grande at 800-8-GRANDE (800-847-2633), email us or visit us at grandecheese.com.
1Datassential Casual Dining Report, 2018