New style is the base for brilliant recipes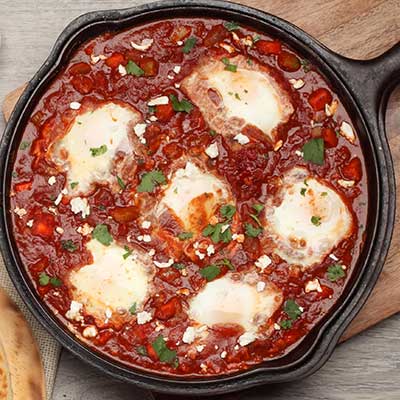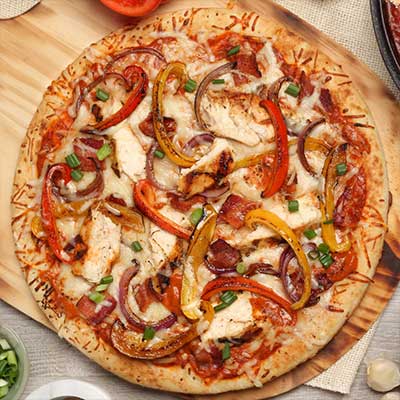 (Elwood, IN)—Redpack® now offers a style of tomatoes that takes time and labor out of creating delicious menu items. New Redpack All Purpose Crushed Ground Tomatoes is made from mature vine-ripened Roma tomatoes that have been expertly ground and covered in a thick puree to further enhance a rich, red tomato color and flavor.
"This unique style of tomatoes has been coarsely ground so that they appear as if they were prepared from scratch in an operator's kitchen," says David Halt, Red Gold's Vice-President of Foodservice Sales and Marketing. Red Gold produces the Redpack brand for foodservice. "We've taken time and labor out of creating great-tasting menu items with this new style of tomatoes."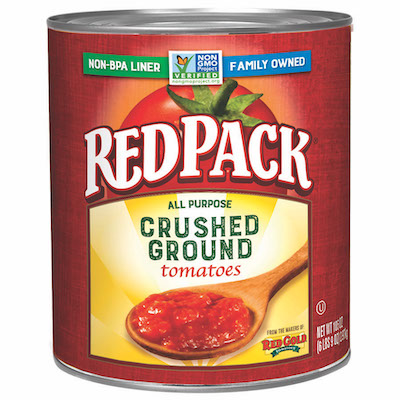 Made from vine ripened tomatoes, Non-GMO Project Verified and packed in non-BPA/BPS lined cans, Redpack's All Purpose Crushed Ground Tomatoes are an idea recipe starter for artisan-style pizza sauce, etouffee, chili, gumbos and more.
For more information on All Purpose Crushed Ground Tomatoes visit https://bit.ly/2FAk87P. For other great-tasting Redpack products go to Redpacksauce.com.
Red Gold is America's largest privately-owned and operated tomato companies. Providing the best tasting tomatoes in the world, the company offers Red Gold condiments and fresh-packed tomatoes, Redpack® prepared sauces, Sacramento® Tomato Juice and Huy Fong® Hot Chili Sauce Ketchup. Learn more at https://redgoldfoods.com.