Wondering how to grow your customer base? Get Super Easy's new optimized website for pizzerias!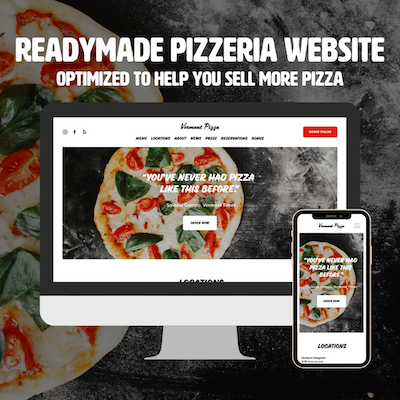 Your potential customers are searching online for their neighborhood pizza spot. They won't dig for information. Menus, ordering, reservations – it all needs to be right there when they're looking! And it's got to load fast so you can get people in the door.
Many restaurants are making these mistakes on their website that are costing them business: 
Loading your menu as an image?

Google can't search an image so you won't appear in results as often. Plus, your customers probably can't read it on their mobile phones. It should be entered as dynamic text.

Complicated online ordering?

Customers won't suffer through a bad experience if it's their first time trying your pizza. Don't make them log in or click through screens to place an order.

Buried location and contact info?

Both customers and Google won't go digging! You want to appear in search and you want it to be clear to the human eye what number to call and what address to go to.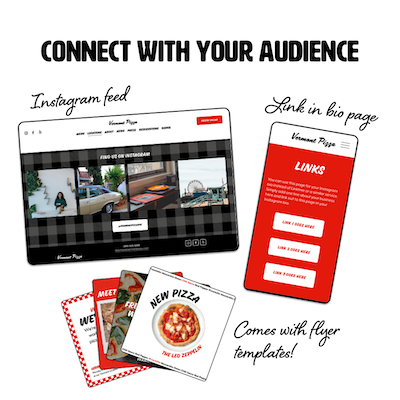 Make your pizzeria the one people find and go to! Get online optimized with Super Easy. Super Easy is built on top of Squarespace. Super Easy pizza websites work with ChowNow, OpenTable, Postmates/Uber Eats, Grubhub, Toast, Slice and more! It takes mere minutes to integrate most existing online ordering systems.
Get started with your online optimization today at supereasydigital.com/pizza-websites
Options
Special discount for Pizza Today readers
Use discount code PIZZATODAY25 for 25% off your purchase
Option 1: Website (Regular $550/Discounted $412)
Get Super Easy's optimized website. Plug in your business info and you're ready to launch. Simply upload your logo, your menu and location and go live today! 
Option 2: Help desk ($75/mo with no commitment, cancel anytime)
Want to do it yourself but could use a little guidance? My help desk is here to make sure you are more effective and efficient. Get two calls a month and unlimited email support from me directly. I can help with your existing website, your online ordering service, your social media strategy and more!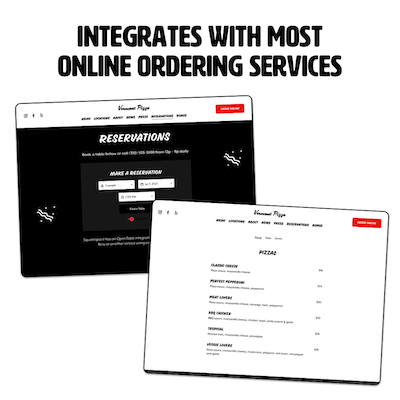 Timeline
Super Easy's readymade pizzeria website can go live in an hour! Your pizza shop, restaurant or cafe can be online and optimized today! For a limited time, I'm offering free extra email support to make sure you're happy with your site. 
Learn more
Join me for a FREE demo. We can talk about your goals and how Super Easy can help you sell more and grow your pizzeria online: supereasydigital.com/demo 
Online: supereasydigital.com/pizza-websites
Call: 310-870-1978
Email: lex@supereasydigital.com
About Super Easy Digital
Super Easy Digital is owned and operated in Los Angeles by Lex Roman. I'm a one person shop here to support small business owners like you! I've been a web and app designer for 10 years, specializing in helping companies grow. I'm a hands on and friendly business owner and I'm here to help you make your pizza shop websites because honestly, I really love pizza.