Pizza Expo reinvigorates the pizzeria industry with a grand
After cancellations, postponements, and an out-of-season August show, Pizza Expo staged in its usual spring setting in a bustling Las Vegas in March. We anticipated a big year as pizzeria professionals and suppliers were eager to come together again.
Attendees arrived to the brand new West Hall of the Las Vegas Convention Center. Even before the show floor opened, pizzeria operators and their staff packed the New Operator Monday seminars and reception to get a jump on the extensive education program and networking.
As the show floor opened on Tuesday, thousands of exuberant attendees filed through the entrance, kicking off one of our best shows in history. It wasn't just the size of Pizza Expo, either; the show brought back the feeling of a pre-pandemic Pizza Expo. More than anything, Pizza Expo 2022 was all about the people. The excitement and connections were electric.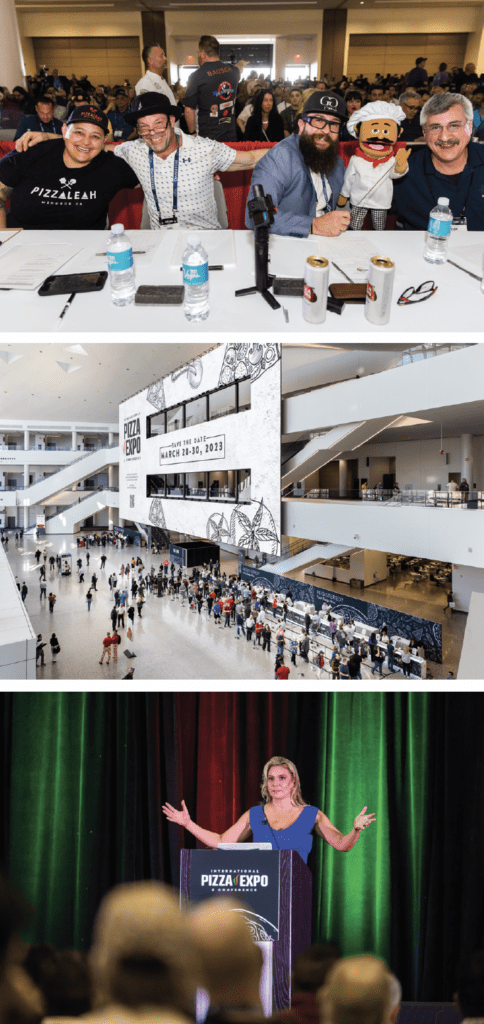 There was a common theme amongst attendees: Pizza Expo was a reset, a way to recharge. With all the business shifts, labor shortages, supply chain issues, inflation and pricing spikes, operators were looking for and found a way forward. The show floor did not disappoint: providing solutions to pizzeria industry issues, from equipment and technology to ease labor to carryout and delivery products to address increasing off-premise sales. Innovation was key from new and trending ingredients and food items to a inside look at pizza-making robotics.
Not only were the seminar rooms filled, but operators were also intensely engaged in asking questions, taking notes and introducing themselves to colleagues. International Pizza Challenge and the World Pizza Games were abuzz with new energy.
The Competitions
Congratulations to our 2022 Pizza Maker of the Year, Carmine Candito of Pizzeria O'Munaciello in Miami, Florida. Carmine also placed first in the Pizza Napoletana Division. Returning after a 2019 Pizza Maker of the Year top honor, Federico De Silvestri is our 2022 Best of the Best Pizza Champion.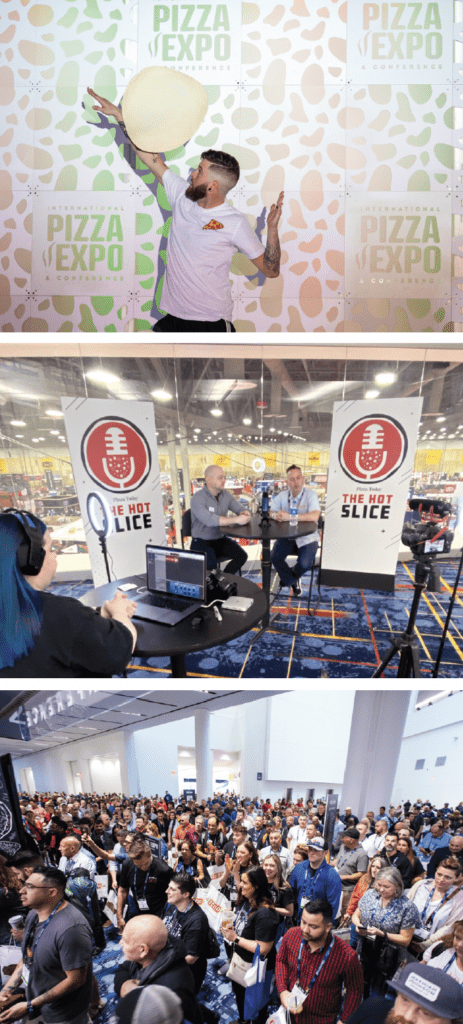 Marco Tavani of Las Palmas de Gran Canaria, Spain, took first in the Non-Traditional Division. Joe Carlucci, owner of Valentina's Pizzeria and Wine Bar in Madison, Alabama, placed first in the Traditional Division. Meanwhile, Kenneth MacFawn of White Rabbit Gastropub in Frederick, Maryland, took the top prize in the Pan Division.
Giancarlo Facciuto of Pizzillo in Miami, Florida, was crowned the 2022 World Sandwich Champion, a competition added in 2021.
Women dominated four of the top finishes at this year's World Pizza Games with Tara Hattan, owner of Zasa's Pizza & Wings in Tulsa, Oklahoma, taking home two first place finishes in Fastest Dough and Pizza Triathlon.
Allison Leroux of Amadio's in Ontario, Canada, took first place in Largest Dough and McKenna Carney of The Nona Slice House in Safety Harbor, Florida, is the Freestyle Acrobatics Champion. David Whisker of B.C. Pizza finished first in Fastest Box Folding. Jamie Culliton of The Nona Slice House took home the top honor in the Master's Division Freestyle Acrobatics.
The finals of the World Pizza Games took place at Wednesday night's Block Party
As we closed the show floor on Thursday, pizzeria pros returned home with new ideas, products, equipment and even competition titles to carry their businesses forward. See you next year!