Pizza & Pasta Northeast Day 2 Wrap Up
Hello Day 2 at Pizza & Pasta Northeast at the Atlantic City Convention Center. Pizzeria and Italian Restaurant owners got down to business at PPNE attending educational sessions and demonstrations and exploring the show floor for the latest products and services.
Competition Winners Announced
Day 2 is also when we announce winners of several competitions that have transpired at the show.
Congratulations to all of the competitor at Pizza & Pasta Northeast in Atlantic City. We have winner results coming in. (Note: Scoreboards and restaurant/location information still to come.)
The International Pizza Challenge Northeast winners according to category include:
Roman
1st – Lars Smith
2nd – Christina Smith
3rd – Michael Vakneen
Gluten-Free
1st – George Taylor
2nd – Siler Chapman
3rd – Matt Hutchinson
Neapolitan
1st – Fiodar Huminski
2nd – Mirko D'Agara
3rd – Michael Mercurio
America's Best Cheese Slice
1st – Daniel Saccone
2nd – Thomas Schneider
3rd – Tony Cerimele
Now let's look out our other competition championships
Young Pizza Maker of the Year
1st – Nicholas Guthridge
2nd – Gianna Cataldo
3rd – Damiano Trupiano
World Calzone Championship
1st – Christian Patriarca
2nd – Michael Rodriguez
3rd – Giovanni Vigliotti
Northeast Pasta Showdown
1st – Massimo Mannino
2nd – Eric von Hansen
3rd – Leonardo Giordano
Pizza & Pasta Northeast in Photos
Check out all of the Day 2 action at Pizza & Pasta Northeast in Photos.
What's next?
Introducing PizzaCon '24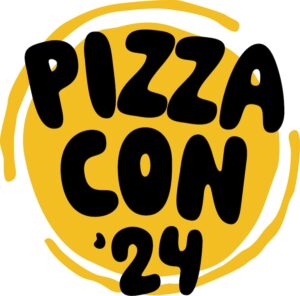 Introducing PizzaCon, an exclusive and experiential event designed for pizzeria owners and operators who are serious about growing their business. Come experience a full day of curated programming, including activations developed to inspire and educate.
Interested in Exhibiting at PizzaCon?