Andolini's Restaurant Group and World Pizza Champions Partner with The University of Tulsa and Attain a Guinness World Record for World's Largest Pizza Party Benefiting Make-A-Wish Oklahoma
Tulsa, Oklahoma-based Andolini's Pizzeria and the World Pizza Champions not only set the World's Largest Pizza Party Record with 3,357 participants, confirmed by the Guinness World Records, they shattered the previous record of 1,046 in Rome in 2019.
Partnering with the University of Tulsa (TU), Andolini's owner and president of the World Pizza Champions coordinated to pack Reynolds Center with pizza fans before TU men's basketball game vs. Tulane on Saturday, January 21.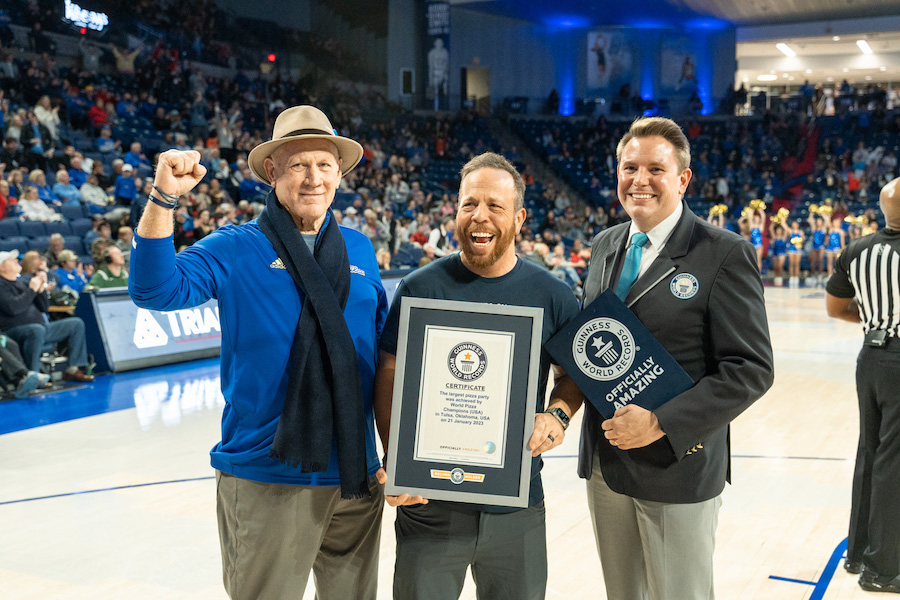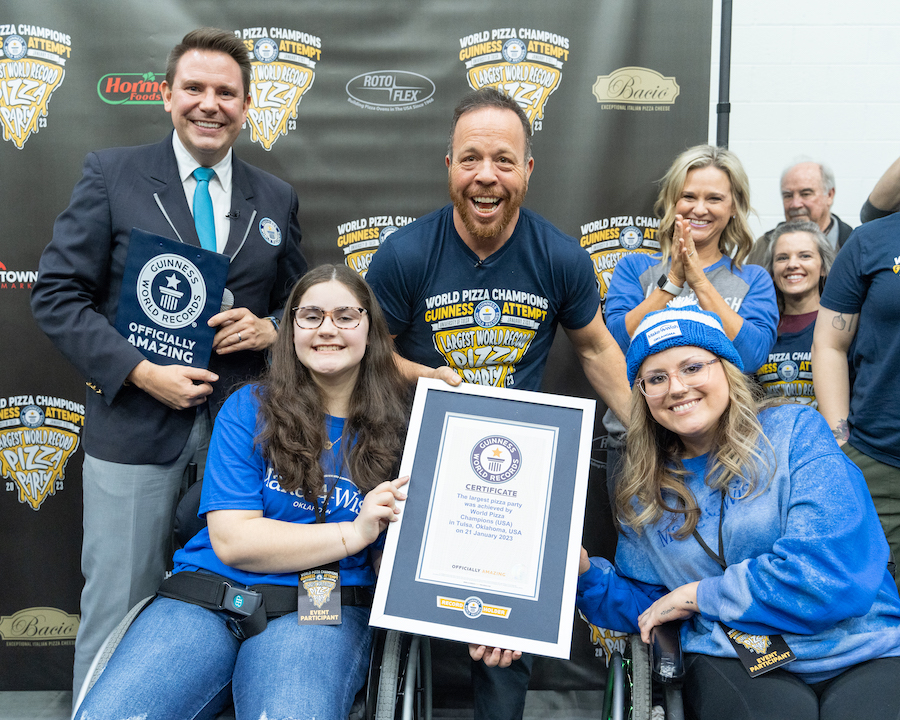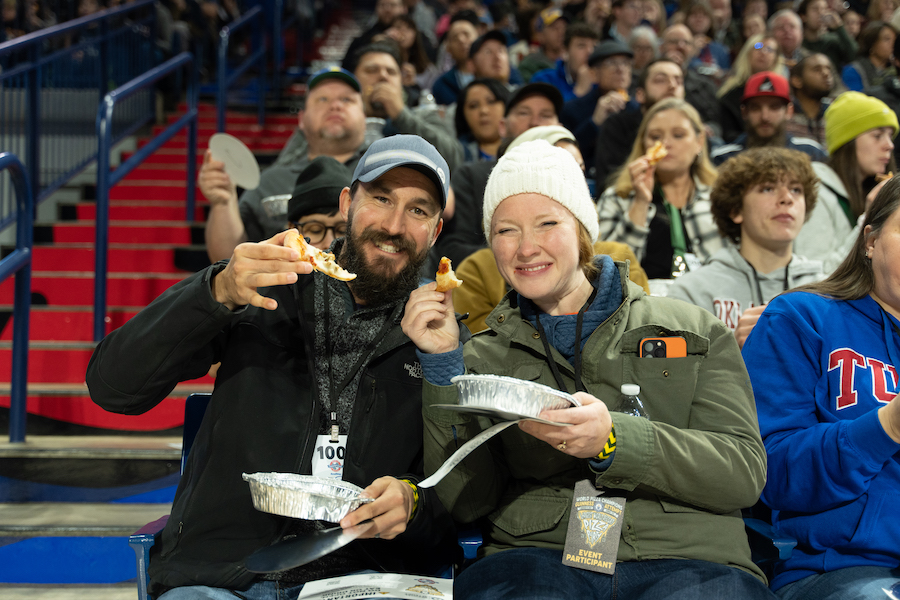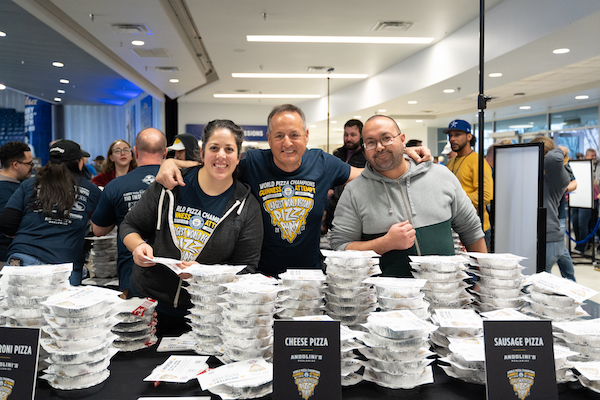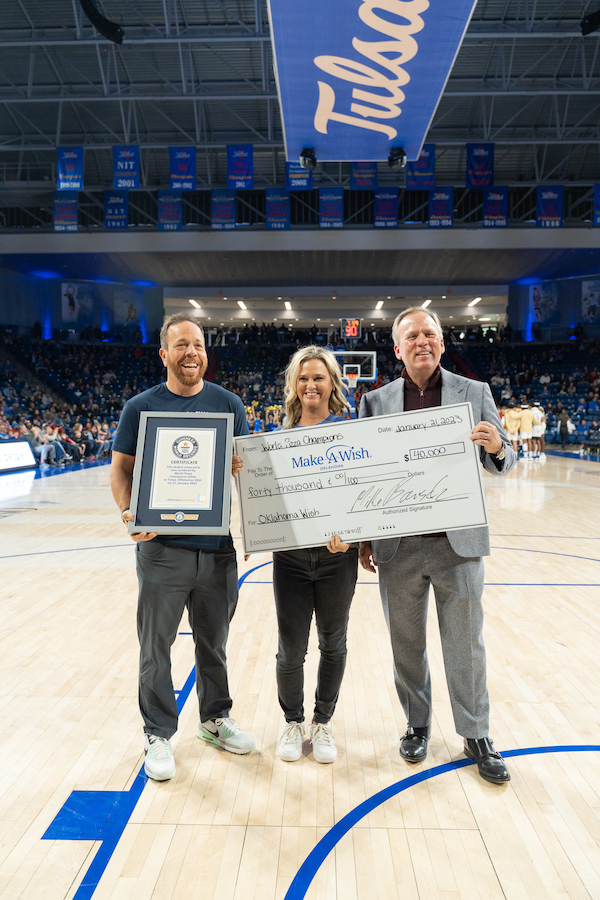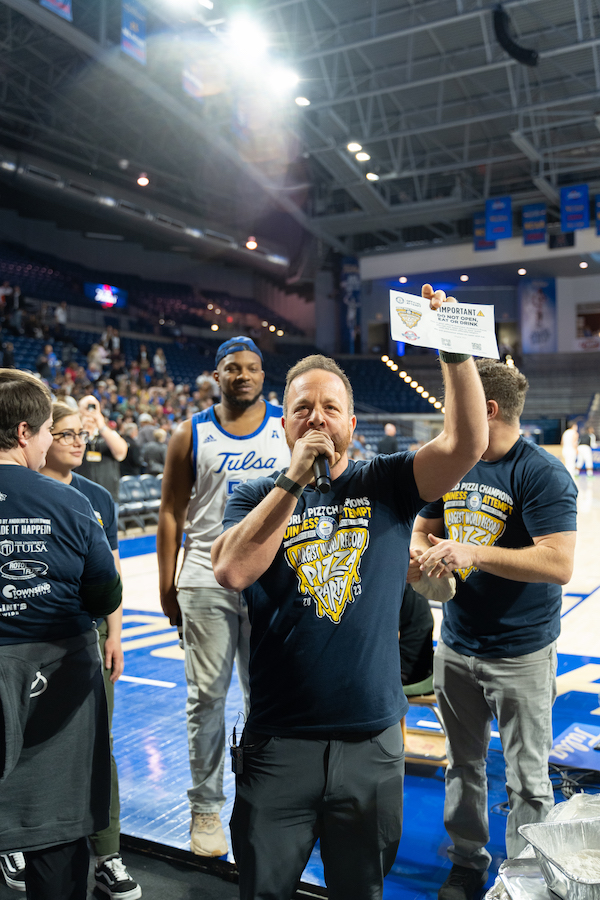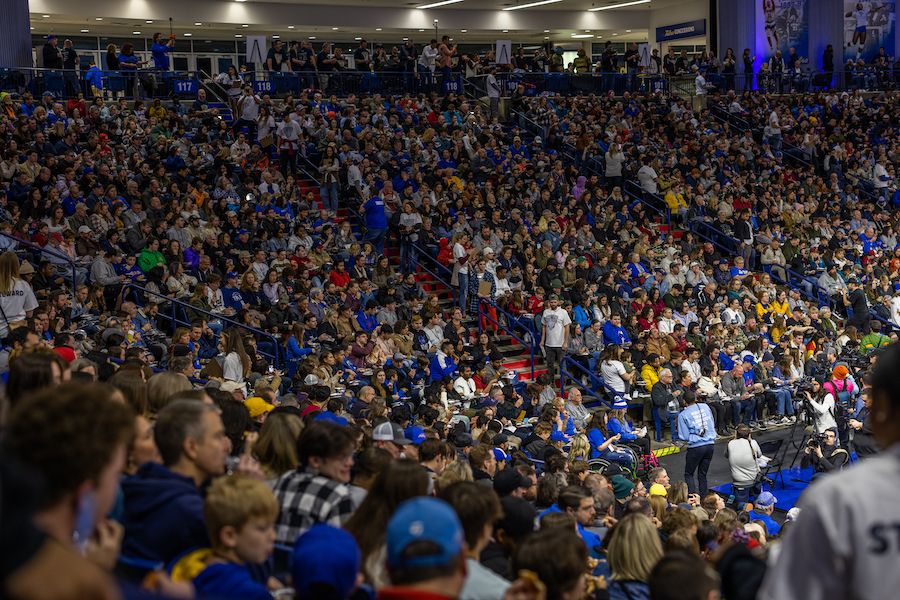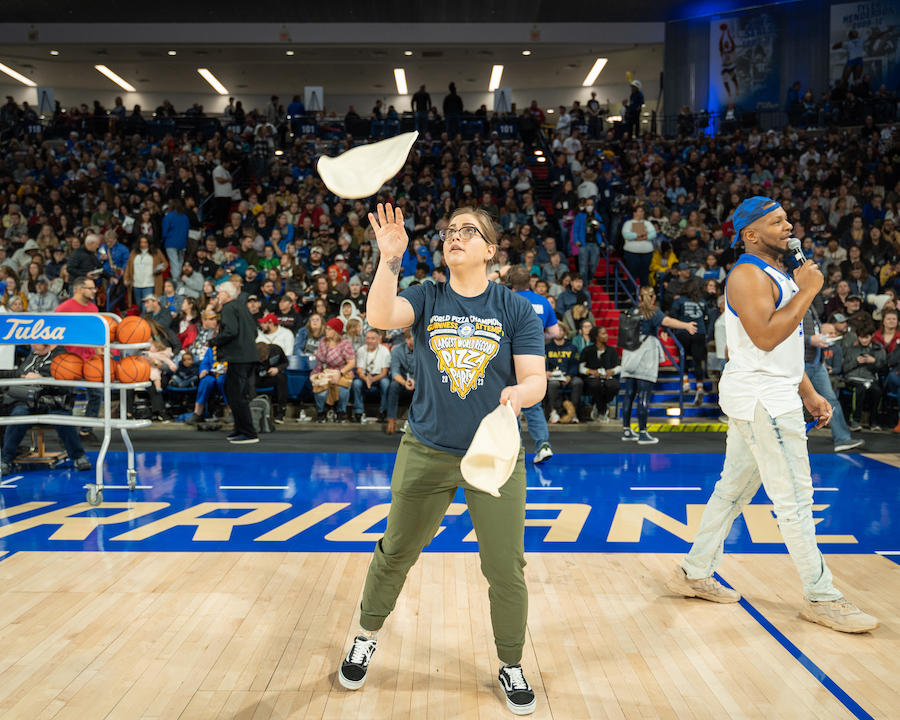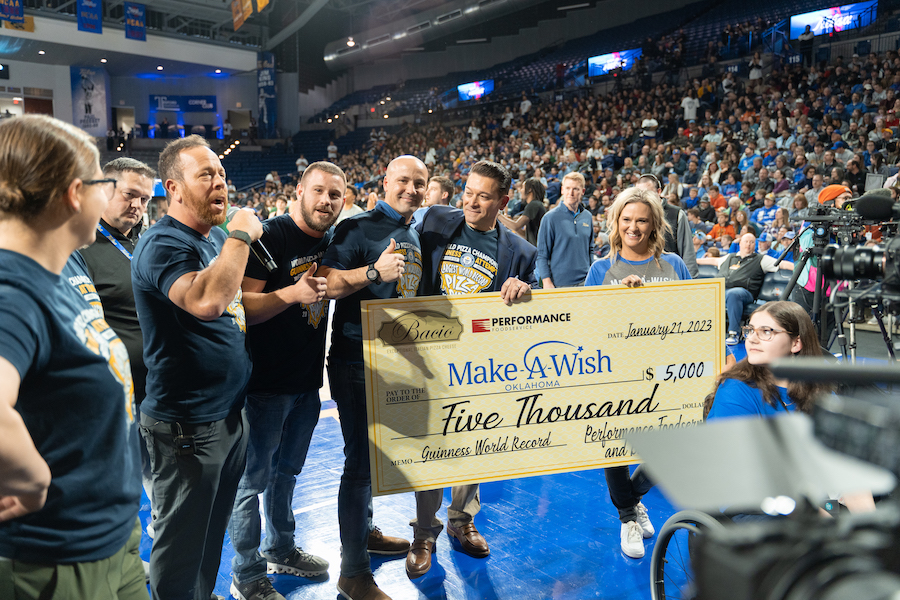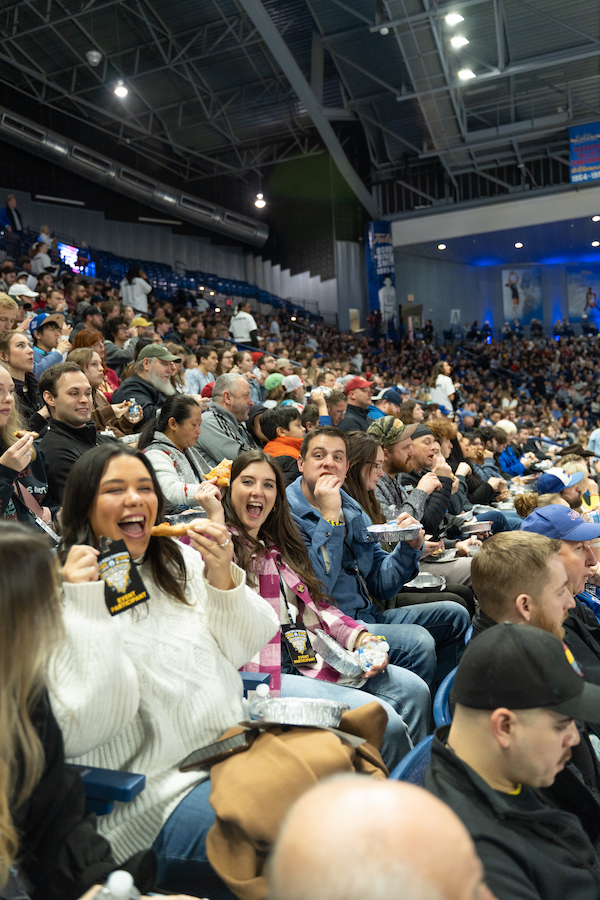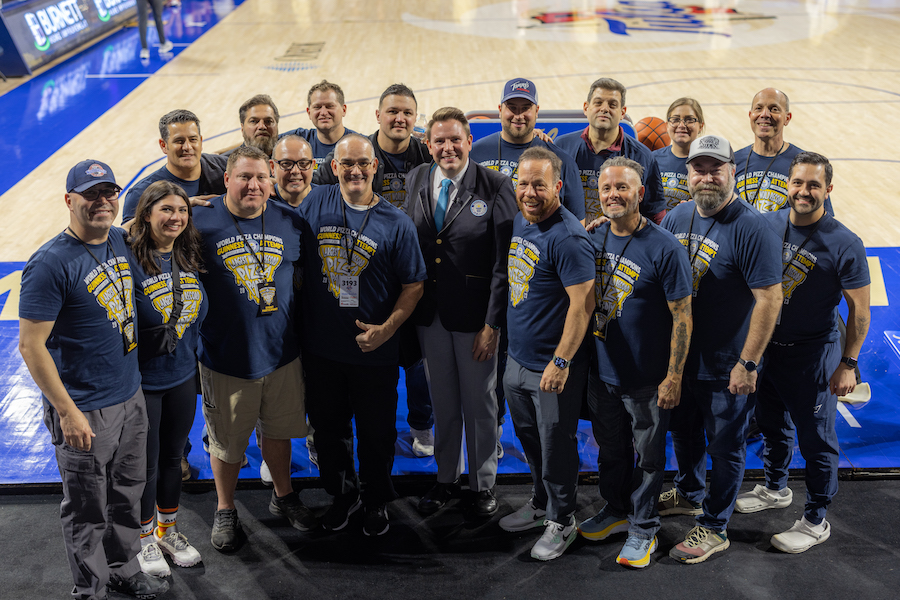 The successful event also raised $42,090 for Make-A-Wish Oklahoma, granting eight children's wishes. "I am so proud of our community in how they came together all for a great cause," Bausch says. "I never doubted the ability of our team nor the willingness of Tulsans to collaboratively step up and raise thousands of dollars for deserving kids and their families facing the unfathomable."
Pulling off a Guinness World Record is incredible feat. Attempting to beat a record involving thousands of people, thousands of pizza slices and bottles of water require tenacious organization that Bausch was prepared for. "This attempt was a logistical maze," Bausch says. It took hundreds to pull this off. We worked closely with leads from our own store managers, the University of Tulsa, Make-A-Wish Oklahoma, the entire World Pizza Champions team and an incredible list of sponsors who not only backed us up financially but who also checked in regularly to see if there was more they could do. It took months to prepare for this and together we were able to turn what seemed impossible into a well-oiled machine. Everyone pulled their weight and Tulsa showed up. We attribute everyone's efforts to this incredible success."
Congratulations to everyone who made the World's Largest Pizza Party a reality. Stay tuned as Mike Bausch talks in depth on breaking the record on a upcoming episode of The Hot Slice Podcast.
In Other Pizza Record News…
Pizza Hut breaks World's Largest Pizza Guinness World Record
Airrack, a popular content creator and YouTube star, and Pizza Hut teamed up to break the GUINNESS WORLD RECORDS title for the World's Largest Pizza on January 18 in Los Angeles, California.
The World's Largest Pizza, which featured a Big New Yorker pizza recipe, had a surface area of nearly 14,000 square feet (13,990 to be exact). To break the record, the World's Largest Pizza was made of approximately 13,653 pounds of dough, 4,948 pounds of sweet marinara sauce, over 8,800 pounds of cheese and roughly 630,496 regular and cupped pepperonis. The pizza was fully assembled, topped and then baked in pieces on-site at the Los Angeles Convention Center.
Following its creation, the pizza from the World's Largest Pizza was donated to several charities in Los Angeles.