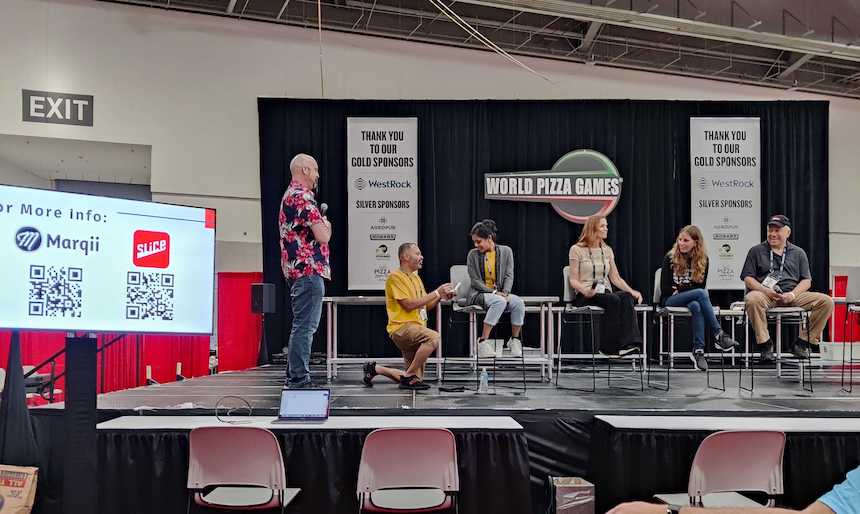 Jay Hansji took the opportunity to propose to his wife Manisha during a Marqii exhibitor presentation at Pizza Expo last week in Las Vegas. And she said, "Yes!" Jay and Manisha own Pizza Buzz in Fort Worth, Texas.
The couple have been married for 20 years through an arranged marriage and it was Manisha's dream to have an official proposal and wedding. Jay made that dream come true as he sat on a panel discussion at the exhibitor presentation. Jay also surprised his wife by flying in their kids and his wife's mother for the special event.
The happy news continued as Jay took third place in the Non-Traditional Division at the International Pizza Challenge later that day with a Chicken Tikka Masala Pizza. Congratulations to the happy couple.