It's summer and local farms and farmers markets are bursting with fresh produce. Let's put those fresh ingredients to work on your specials menu. Try these five summer pizza:
Summer Garden Pizza
Broccoli, carrots, cucumber, tomato, onion, mozzarella and Alfredo sauce. To view the full recipe, click here.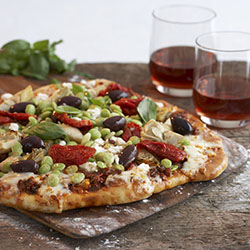 California Fresh Pesto Pizza
Sun-dried tomato pesto, olives, artichoke hearts, fava beans, Feta, fresh basil and mozzarella. To get the recipe, click here.
Baby Artichoke Pizza
Garlic, fresh basil, baby artichokes, mozzarella and Parmesan. For the full recipe, click here.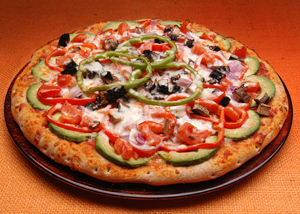 Garden Vegetable Pizza
Fresh tomatoes, spinach, eggplant, squash, asparagus, peas, corn, roasted red pepper, zucchini, garlic, mozzarella, provolone, and fresh basil. To see the recipe, click here.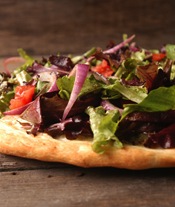 Pizza Insalata
Mixed lettuces, red onion, plum tomatoes, olive oil, balsamic vinegar, lemon juice, and provolone/mozzarella blend. To check out the recipe, click here.
Search for more recipes on PizzaToday.com by clicking here.