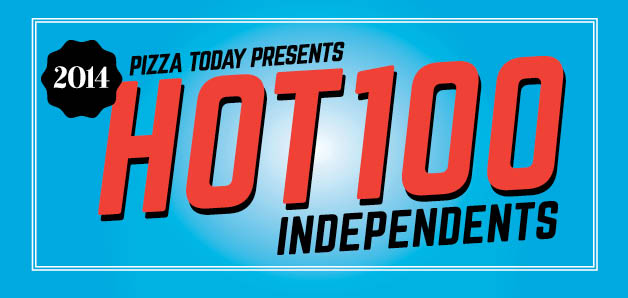 Each year, we mail out surveys to independent pizzerias across the nation. Using their responses, we compile our Hot 100 list — a ranking of America's 100 largest independent pizza operations (based on sales). This issue is eagerly devoured by Pizza Today's readers and the list is a testament to the ingenuity, diligence and skill of the pizzeria owners who make the grade.
The Climbers
Check out six pizzerias that jumped 10 or more spots in the 2014 Hot 100.
Marco's Coal Fired Pizza
Rank 54  — Last Year 65
Mark Dym, Denver, CO
Pies & Pints
Rank 13 — Last Year 29
Rob Linderman/Kimberly Shingledecker/David Bailey
Fayetteville, WV
Pizzeria Lola/Hello Pizza
Rank 51 Last Year 69
Ann Kim, Minneapolis, MN
Cane Rosso
Rank 29 — Last Year 68
Jay Jerrier, Dallas, TX
Master Pizza
Rank 78 — Last Year 98
Michael P. LaMarca
Chagrin Falls, OH
Tomato Pie Pizza Joint
Rank 47 — Last Year 62
Garrett Policastro/
Freddy Suarez
Los Angeles, CA
Explore the 2014 Pizza Today Hot 100 Independent Pizzerias list here.