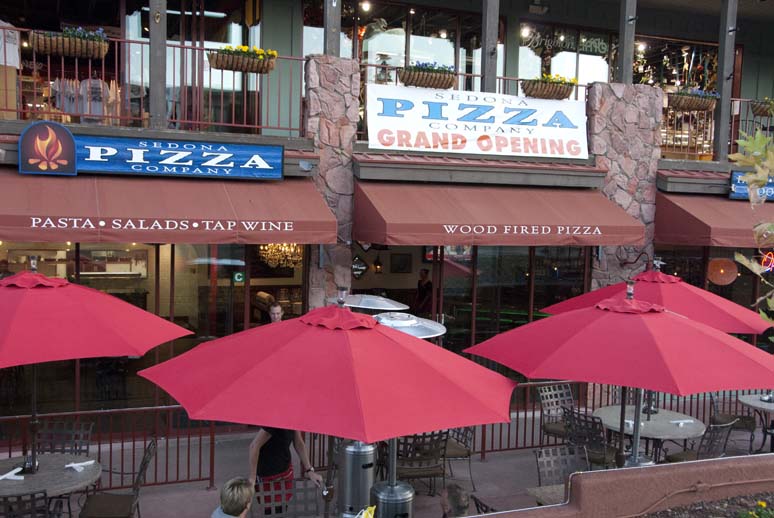 When it comes to site selection, Samit Varma isn't taking chances.
At The Pizza Studio, Varma's California-based chain that claims more than 125 units in its development pipeline, the company has crafted a proprietary algorithm that will help The Pizza Studio find top-flight locations for its fast-casual eateries.
"Site selection is absolutely critical for us, which is why we continue to invest so much time and energy in it," Varma says.
In the competitive restaurant industry, the importance of site selection cannot be understated. For many successful restaurant owners, "location, location, location" is a valuable rallying cry.
"If site selection isn't the single most important piece of the puzzle, then it's second only to food," says Phil Ratner of Synergy Restaurant Consultants.
A unique blend of art and science, picking the right location demands reflection, attention to detail and analysis; it's about the right demographics, certainly, but also encompasses visibility and signage, access and traffic patterns, parking and consumer behavior.
While few restaurant operators possess the time, capital or wherewithal to develop complex site-selection algorithms, all operators can employ these five field-tested steps to enhance their pizzeria's pursuit of success.
Step 1: Know your concept and your audience. From upscale restaurants to hole-in-the-wall eateries, pizzerias cut across the restaurant spectrum. It is essential operators understand their concept and target audience.
Is the pizzeria promoting affordable dinners for families or a quick lunch for local workers? Is the concept championing price or is it offering a premium product at a premium price? With this information in hand, pizzeria owners can then hunt for locations with a high density of their target clientele.
"You're not just looking for a lot of people, you're looking for a lot of the right kind of people," says Jay Goldstein of Allen, Texas-based Advance Foodservice Consulting. "If you don't understand your concept and clientele, then you might survive as a business, but it'll likely be a challenge to maximize sales and profitability."
The concept will also dictate the type of location one chooses. While a carryout/delivery operation might flourish in a modest strip mall location, a full-service pizzeria might require a 3,000-square foot stand-alone or end-cap space with strong street visibility and parking.
"The site that's horrible for one concept might be a goldmine for the next," Goldstein says.
Step 2: Dig into the data. Rather than relying on one's gut or anecdotal evidence, quantifiable data helps operators make more informed site decisions.
In one-, two-, three- and perhaps five-mile rings around a proposed site, owners can explore a wealth of demographic information, including: population, income, household size, age, education level, marital status, residential ownership and business and employee counts. Most often, a restaurateur receives this info from a commercial real estate broker or landlord.
When analyzing mounds of data, however, Ratner urges perspective.
"You can beat yourself to death with the statistics," he says. "At the end of the day, though, it's population and income that really count because people and their money are what make the cash register ring."
In addition to demographic information, operators should also obtain traffic counts on a potential location's main street and nearest intersection. If a broker or landlord does not provide this data, business owners can visit the governing municipality and request the information.
"The value of this data is simple: when more fish are traveling downstream, you have a better chance to catch more fish," Goldstein says.
Step 3: Hit the pavement. When investigating potential sites for The Pizza Studio, Varma says there's no substitute for "hitting the pavement." His team will travel to prospective sites, observe traffic and spark conversations with local businesses and their customers.
Goldstein, meanwhile, advises business owners to visit a site at least three to four times and during different dayparts to evaluate site behavior. Do people head to the strip mall location to visit one business or do they patronize other spots? Are cars routinely waiting to make a left turn into the site? Does the location's tenant mix complement the pizzeria? Is traffic bustling at lunchtime, but slow in the evening?
Step 4: Assess the site's particulars. In many cases, a specific site might seem fantastic: it's spotted on a busy street with thousands of high-income households, a community college and various multi-story office buildings in the area.
Upon further investigation, however, the seemingly ideal site might carry significant deficiencies. The landlord or town's signage restrictions might weaken visibility or troublesome left turn access might send convenience-seeking customers elsewhere. Ratner recalls owning one celebrated chain restaurant in a desirable area that struggled to hit its goals because of poor street visibility.
"Without good exposure, your food might not matter," Ratner says.
Step 5: Exercise patience. Minimizing external or internal pressures, Ratner suggests operators exercise patience by performing a thorough analysis of one's concept, the data and the site.
"Don't take a B or C site because you're convinced your product is so good it will overcome that," he says. "This is too big a decision to rush because, while you can always improve your operations, menu or marketing, it's much more difficult to improve your location."
TIP: The value of a broker
Using the services of a commercial real estate broker, particularly one with experience assisting restaurateurs, is a "no brainer," says restaurant consultant Jay Goldstein of Advance Foodservice Consulting.
Brokers, whose fees are paid by a pizzeria's eventual landlord, can provide quantifiable data and telling insights on the local marketplace and even particular sites, including demographics, traffic patterns and the competitive environment, while they can also help owners negotiate leases and direct clients to applicable restaurant resources, such as architects, contractors and licensing specialists. Yet more, many brokers have a beat on emerging developments, areas being renovated and friendly — or prickly — landlords.
"Brokers can do important legwork for you, bringing valuable data to the table and keeping their eyes open for potential sites suitable for your restaurant," says Goldstein, adding that owners should always inform brokers about the restaurant's concept, audience and price points to guide the brokers' work.
Chicago-based writer Daniel P. Smith has covered business issues and best practices for a variety of trade publications, newspapers, and magazines.