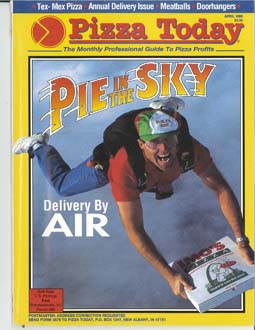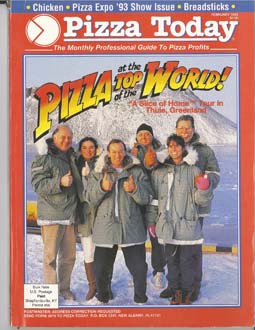 #TBT
Be sure to check out our Throwback Thursday feature on all of the Pizza Today's social feeds as we visit past issues and the topics that drove them.
Social: Pizzeria tweets and status feeds
Transfer Pizzeria
@TransferMKE

Did you know we have the only gluten-free tap pour in the state?! Our @lakefront New Grist taps are 2-for-1 today! pic.twitter.com/ZrcmmZfs2i
Why it works: Gluten free is a big market, as we all know, but offering more than just gluten-free dough is sure to, well, bring IN the dough. Getting folks to tap in on the gluten-free beer market secures your place as a viable gluten-free establishment, which encourages repeat business.
Howland Pizza Works

PIZZA GIVE AWAY THURSDAY! For every 50 likes this post gets, we'll give away a 12" with 1 topping! The winners will be picked at random from those who liked the post! We'll cap it off at 30 pies! That's almost 1500 likes! Let's do this! The winners will be notified by Saturday morning.
Why it works: Just a half-hour after posting this giveaway, the company had already garnered a third of its desired likes. They gave the promotion plenty of time to run — nearly 48 hours. That's a lot of publicity!
May Poll Question: What's your average food cost?
A. < 20%    6%
B. 21-25%    6%
C. 26-30%    38%
D: 31-40%    38%
E. 41+%    6%
F. I dunno.     6%
It's a free-for-all here.
Inbox: An Event Like No Other
Although I've been making pizza for many, many years, I have finally decided that it may be time to open a pizzeria on Kauai. I read Pizza Today faithfully, front to back and I don't miss much. That is why I decided to finally come and experience the International Pizza Expo! I cannot begin to thank you and tell you how great a week that was! Truly, I learned so very much: things of value, things that I will need to take with me in opening a business, insight, advice, practical knowledge and application. Of course, the connections I made, the people I met, the food I tasted, all an unbelievable experience.  When my wife asked me how I liked it, what it was like? I told her: It was like I found my lost tribe!  Like a giant family reunion! It's hard to describe but it was all an excellent event and well worth every penny! It should almost be mandatory for every new pizza operator to come and attend this Expo. The speakers, the panels, the presentations, the classes were all outstanding and I truly did learn very much. I have about 30 plus pages of notes. The vendors and their information; the same. Once again I must thank you for a wonderful time, it is something I look forward to returning to in the future. I truly appreciate all the hard work that you and the staff put into making this happen. Excellent event! Thank you again.
Aloha from Kauai,
Tom Iannucci