#pizzatodayreader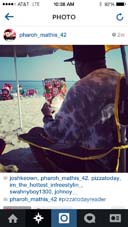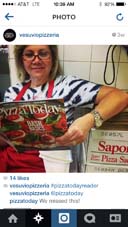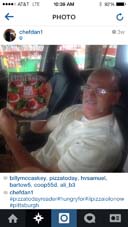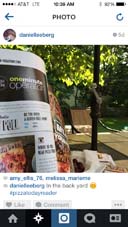 Social Media September Poll
How do your 2014 gross sales compare to the same period in 2013?
A) Up 1-5%: 18%
B) Up 6-10%: 29%
C) Up 10% or more: 41%
D) Sales have remained the same: 0%
E) I've had a decrease in sales 12%
Pizzeria Tweets and Status Updates
Lost River Pizza Co.

Tonight, you can enjoy our Boss Hog Pizza featuring Sage Country Sausage, Roasted Red Peppers & Green Peppers atop our made from scratch Honey Whole Wheat Crust HALF OFF!
Why it works: This post is simple but to the point. The descriptive words catch the eye, while Lost River lets its customers know that it makes ingredients from scratch and are local. Add in a promotional price, and this Facebook post is a winner!
Kostaki's Pizzeria 
@Kostakis_pizza

Tried our Burgers? If Not, try one today! Choose ANY Burger w/ Choice of Side and Drink for $7.99!
Why it works: Getting your customers to know your restaurant as more than just the local pizza joint is pivotal if you've got a menu that transcends pies. Kostaki Pizzeria posted a tempting photo of their burger with this tweet and gave an offer that couldn't be beat. Great post!