A Look at Pizzerias Across America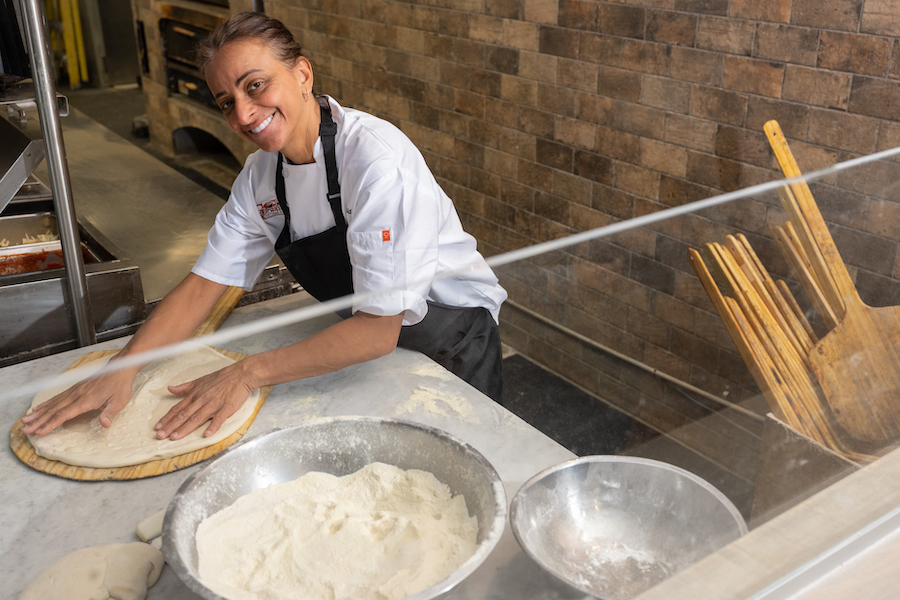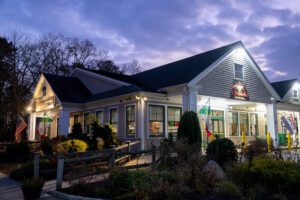 Graziella's Artisan Pizza is a second location of a popular Italian restaurant, Graziella's. With the tagline "Neighborhood Pizza Done Right!", Graziella's offers a hand-tossed, brick oven, New York-style pizza. It features an open kitchen design highlighting a pizza station where customers can see the tossing of dough and some acrobatics. The pizzeria also takes great pride being deeply involved in the Cape Cod community. From sponsoring all local sports teams to being a part of local town events and activities, Graziella's also holds community events, including Halloween, Easter, Christmas and a Customer Appreciation event that includes bouncy houses, balloon twisting clowns, magicians and a free BBQ. Customers rave about The Margherita with fresh house-made mozzarella, roasted tomatoes, fresh garlic and basil with a pesto drizzle. A hot sandwich is The Cotoletta with crispy fried Italian chicken breast, roasted heirloom tomato, fresh mozzarella and pesto that is toasted and pressed. The menu also features either six spice dry rub or rosemary oil and caramelized onion coal-fired wings.
Mental Floss recently named Bricco one of "The 25 Best Pizzerias in the World." Bricco was created by Vincenzo Barone, who wanted to change the perception of pizza. Made using Anthracite coal, Bricco produces a thin and crispy crust. The Classics menu features a Short Rib pizza with caramelized onions, fontina and finished with arugula. There is also the Bricconello with Buffalo mozzarella, prosciutto, burrata and lemon oil. The Panini menu highlights the Farmstead with organic, roasted chicken breast, pancetta, avocado, arugula, tomatoes and rosemary aioli. To end the meal, a dessert option is the Italian Doughnuts with Nutella.
SLAB Pizza |
Four Locations in Utah
This pizzeria is frequently named in best pizzas in Utah lists. Its claim to fame is enormous pizza slices and an abundance of slice options. The menu is just salads and pizza slices — a lot of pizza slices. The Luke has BBQ sauce, green chili, chevre and cilantro. The Fennel Sausage + Chevre features a red sauce, sausage, kalamata olives and goat cheese. Then there is the Chicken Enchilada with green chili sauce, chicken, green chile, goat cheese and cilantro. The Breakfast is topped with red sauce, potato, bacon, sausage, green chili, red pepper and egg.