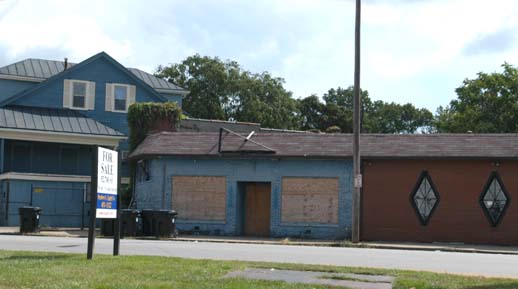 For Dave Garcia, Alamo City Pizza didn't go according to plan.
In 2010, Garcia closed his six-year-old, San Antonio-based pizzeria. After a failed attempt to buy the building his shop inhabited, Garcia's landlord presented a 10-year lease with a hefty rent increase. Amid such burdensome overhead costs in a 900-square foot space, Garcia simply decided to hang up his apron.
"Tough as that decision was, it was the right move," Garcia acknowledges today.
Though no one enters the pizzeria business to shutter a store once opened with gleaming optimism, that's the unfortunate — and quite notorious — reality of the restaurant game. According to The NPD Group/Spring 2014 ReCount, there were nearly 300 fewer independent pizzerias in Spring 2014 than Spring 2013.
From failure, however, can come fresh, enlightened perspective and insights to help current and prospective operators identify potential landmines before it's too late.
For the ever-passionate Garcia, who returned to San Antonio's pizza scene this past summer with the opening of Half Time Pizza, he enters his new venture more prepared, informed and ready.
"I learned some hard lessons with Alamo City, but that's made me more focused and diligent this time around," he says.
Failure #1: An un-businesslike approach
Owning a business, especially one committed to making people happy and dishing up a treasured family recipe, seems every bit the American dream, but too many forget it's a business, says Fred LeFranc, founding partner of Results thru Strategy, a Charlotte-based restaurant consultancy. Dreamy-eyed operators fail to construct a sturdy foundation, lacking basic essentials, such as a business plan, accounting system and even understanding of core principles, such as cash flow and margin.
"You need to operate the shop as a professional business because that's precisely what it needs to be," Garcia adds.
Failure #2: A misguided concept
This past summer, Pizza by the Bay, a kosher pizzeria in Brooklyn, New York, shut its doors –– the third consecutive kosher pizzeria in that same location to close in a matter of years. The shop's owner told a local news blog that business had been slow with slim local demand for kosher pizzas.
Whether a shop is doing $5 take-and-bake pizzas or gourmet pies, whole pizzas or by-the-slice offerings, a failure to recognize area demographics and daypart potential is destined to fail, says Dennis Lombardi, head of WD Partners foodservice consulting group. From the menu and price points to store hours and service model, everything must match.
While franchisees have established guidelines, independents enjoy more latitude to evolve their concept, which Lombardi says offers flexibility, but also greater room for error.
"That's the yin and the yang of it," he says. "You have to get the concept right and that means understanding what the local area can support."
Failure #3: The wrong site
Successful site selection generally rides on two factors: the trade area's appeal and a specific site's ability to attract customers. If either one falters, so, too, might the pizzeria. Failed sites generally ignore area demographics or suffer from poor visibility or accessibility.
"You pay for an A-plus site once, but you pay for a B-minus site over and over," Lombardi says.
Failure #4: Poor execution
How well does the operation execute against its brand offer? How well does it satisfy guests, control its costs, particularly food purchasing, and deliver on speed, order accuracy, cleanliness and quality? When brands fail to execute, the likelihood of building a sustainable operation drops precipitously, LeFranc says.
"Without solid operations, all the snazzy marketing in the world won't help," LeFranc says.
Failure #5: Hurried expansion
In 2007, rookie restaurateur Douglas Brandt purchased Pie Hole, a single-unit, Chicago-based operation. Securing some success, Brandt began seeking a second location.
"I had plenty of green lights telling me this was a great idea," Brandt says of his second store, which opened in mid-2013.
Unfortunately, Brandt lacked the necessary financial backbone and was immediately playing from behind. In his rush to open the new store and generate sales, he burnt himself out, neglected staff training and spiraled into debt as employee morale and customer service waned. This past summer, Brandt closed both stores.
"I was thoughtful in my decision to expand, but, looking back, it was rushed … and that hurt everything," Brandt says.
Failure #6: The discounting vortex
The pizza segment is notorious for couponing, which cuts into profitability and, in some cases, sparks the purchasing of inferior product to cover losses. Too many operators, Lombardi says, fail to factor couponing into their prices — an oversight that further weakens margins — or ignore couponing's inherent struggles to build loyalty.
"Either coupons only attract the bargain shoppers or customers think the product is good, not great, and therefore only worth returning if they have a coupon," Lombardi says. "And neither is a winning formula."
Failure #7: Swallowed by the competition
Though pizza benefits from traction in multiple dayparts, high frequency and
acceptance, it remains a highly competitive category. Independents face competition from local pizzerias and national chains, including a fast-rising wave of make-your-own-pie fast casual joints, as well as supermarkets, buyers clubs, bakeries and convenience stores.
"Operations that struggle often fail to ensure that their offer has sufficient desirability and demand to make it worthwhile over the other options," Lombardi says.
TIP: Buyer Beware: Purchasing a shuttered restaurant
When Dave Garcia reentered the pizza industry earlier this year, he did so by leasing a shuttered bar-and-grill concept in San Antonio. The 2,700-square foot space came with kitchen equipment as well as tables, booths and bar equipment, which lowered Garcia's entry costs and build-out time.
For many industry entrepreneurs, purchasing a closed restaurant, perhaps even a former pizzeria, is analluring option given the potential time and cost savings, but buyer beware warns WD Partners Dennis Lombardi. He advises restaurateurs to investigate the reasons behind the previous tenant's failure and undertake an honest assessment of how a new shop will conquer those challenges. Was it a poor site or poor execution, inferior product or a miscast concept?
"The same offering often leads to the same result," Lombardi says. "Make sure you're different and superior."
Chicago-based writer Daniel P. Smith has covered business issues and best practices for a variety of trade publications, newspapers, and magazines.