Sponsored by PIZZA PACKET. This week, we check in with Michael and Brie DeNunzio, owners of Fine Folk Pizza in Fort Myers. Brie and Michael are focused on keeping customer engagement and satisfaction up. They are full of unique ideas to get through this uncertain time. This episode is hosted by Creative Director Josh Keown and Executive Editor Denise Greer.
This episode of Checking In With is sponsored by Pizza Packet, www.pizzapacket.com.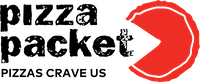 ---
"Checking In With" is a video series, featuring what's happening right now with leading pizzeria operators across the U.S. This series is hosted by the team at Pizza Today, the premier network for pizzeria professionals. Look for a new episode every Tuesday at 10 a.m. EST on all Pizza Today networks.