Sponsored by PIZZA PACKET. Executive Editor Denise Greer and Creative Director Josh Keown check in with Carmine Testa, owner of Carmine's Pizza Factory in Jersey City, New Jersey over Zoom to see how his business has fared during the COVID-19 closures. Watch as Carmine lets us in on the challenges he has faced with third-party delivery amidst the crisis.
This episode of Checking In With is sponsored by Pizza Packet, www.pizzapacket.com.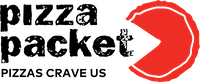 ---
"Checking In With" is a video series, featuring what's happening right now with leading pizzeria operators across the U.S. This series is hosted by the team at Pizza Today, the premier network for pizzeria professionals. Look for a new episode every Tuesday at 10 a.m. EST on all Pizza Today networks.
Watch the previous episodes:
Mike shares the silver lining he has found amidst the COVID-19 pandemic.
Watch as Melissa lets us in on how her business has adapted to the COVID-19 crisis and how she plans to move forward with Wholly Stromboli.
Anthony shares why his pizzeria in hard-hit New York has been able to persevere and spread goodwill amidst the COVID-19 pandemic.
Checking in with Tony Gemignani, one of America's most influential pizza restaurateurs Tony dives into the realities of his constantly-changing pizza restaurants and handling employee situations, including having a staffer test positive for COVID19.
Nick shares what he and his team have experienced during the COVID-19 pandemic. He offers critical advice for reopening dining in restaurants. 
Pat shares how his business has adapted to the COVID-19 crisis. Watch as Pat lets us in on how he and his team have been able to weather the storm.