Sponsored by PIZZA PACKET. This week, we chat with two young entrepreneurs who are firing on all cylinders with their -one-year-old pizzeria, Square Pie Guys in San Francisco, California. Marc Schechter and Danny Stoller give us a glimpse into the current business climate in the Bay Area and what's happening at their restaurant. This episode is hosted by Creative Director Josh Keown and Executive Editor Denise Greer.
This episode of Checking In With is sponsored by Pizza Packet, www.pizzapacket.com.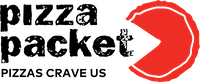 ---
"Checking In With" is a video series, featuring what's happening right now with leading pizzeria operators across the U.S. This series is hosted by the team at Pizza Today, the premier network for pizzeria professionals. Look for a new episode every Tuesday on all Pizza Today networks.