Sponsored by PIZZA PACKET. This week, we check in with one of the busiest pizzerias in America, J.B. Alberto's Pizza in Chicago, Illinois. Owner Tony Troiano details how he was able to bring his delivery in house, enhance his online ordering and keep his staff motivated. This episode is hosted by Editor In Chief Jeremy White and Executive Editor Denise Greer.
This episode of Checking In With is sponsored by Pizza Packet, www.pizzapacket.com.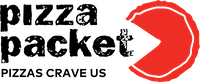 ---
"Checking In With" is a video series, featuring what's happening right now with leading pizzeria operators across the U.S. This series is hosted by the team at Pizza Today, the premier network for pizzeria professionals. Look for a new episode every Tuesday on all Pizza Today networks.