Visit LloydPans at Booth No. 401!
Booth No. 401 at the fifth annual Pizza & Pasta Northeast will be hotter than a pizza oven! The LloydPans innovation team with some of the best-selling pans in our lineup. Here are 3 sure to meet your pizza making needs.
Detroit-Style Pizza Pan
Our best-selling pan of the past year features a sleek body design and hard coat anodized exterior built to Motor City specifications. We've made these pans metal utensil safe and durable enough to withstand the punishing conditions of a high-volume pizza operation. Most importantly, our high-performance release finish means no pre-seasoning is required.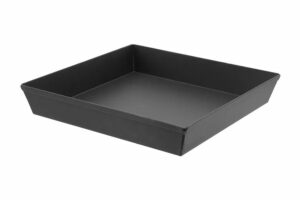 Sicilian-Style Pizza Pan
Only LloydPans' Sicilian-Style Pans can mimic the thick, spongy fluffy base of this popular pizza. Our pans' deep depth allows Sicilian pizza makers to easily recreate the original, and the pans feature our stick-resistant PRE SEASONED TUFF-KOTE finish that eliminates the need for pre-seasoning and makes pan cleanup a breeze — even with those tight Sicilian-style corners!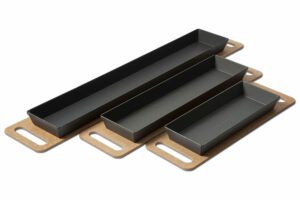 Long Pan
The rectangular shaped pizza pan can measure up to 108 square inches, with a standard size of 18x4x1.5 inches. This is a great solution for pizzerias and foodservice operations producing pan pizza ideal for sharing. Additional Long Pizza Pan sizes are a personal size pan measuring 12x4x1.5 inches and the really long 27x4x1.5 inch pan.
Can't make it to Booth No. 401? Contact Sales@LloydPans.com or call (509) 468-8691 after Pizza & Pasta Northeast to chat about our top-of-the-line products.
LloydPans, a U.S. manufacturer of commercial pizza pans and tools, bakeware, cookware and foodservice equipment, is located in Spokane Valley, Wash. In addition to an extensive line of standard products, LloydPans also offers custom solutions for just about anything their customers need. LloydPans' products are sold online at www.lloydpans.com and through distributors.
LloydPans
800-748-6251