Pizza Today names deep dish pizza a style to 'keep an eye' on in 2023 and beyond.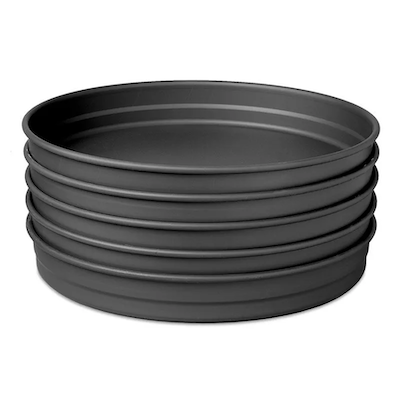 What's more comforting than a thick, butter crust, mounds of cheese and scoops of pizza sauce? Chicago may be the city known for deep dish-style pizza, but the casserole-like nosh is making its way into pizzerias across the country. Make sure your deep dish pizza pan needs are covered with LloydPans' complete line of deep dish pans, including:
Deep Dish Stacking Pans: Straight sided pans eliminate the need for lids when your pans are full of proofing dough.
Deep Dish Nesting Pans: Angled sided pans offer easy de-panning and nest for storage. Lids are needed for proofing in pans.
Perforated Deep Dish Pizza Pans: The unique center perforationsprovide benefits to both thick crust pizzas and deep dish pizzas that have a thicker layer of toppings. With pizza crust recipes that have seasoned oils under the dough, the raised perforations help by stopping them from leaking out during the bake.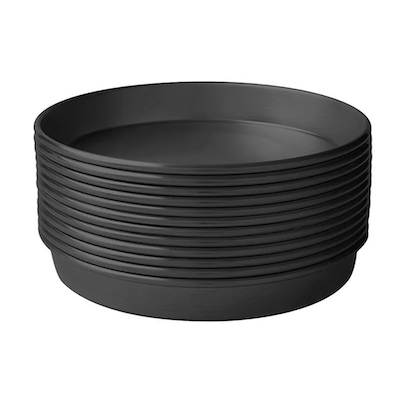 All of LloydPans' deep dish pizza pans come in a variety of sizes, have a round rim for safe handling and are constructed with heavy 14-gauge aluminum. They also feature our PRE SEASONED TUFF-KOTE finish that eliminates the need for messy oiling.
LloydPans, a U.S. manufacturer of commercial pizza pans and tools, bakeware, cookware and foodservice equipment, is located in Spokane Valley, Wash. In addition to an extensive line of standard products, LloydPans also offers custom solutions for just about anything their customers need. LloydPans' products are sold online at www.lloydpans.com and through distributors.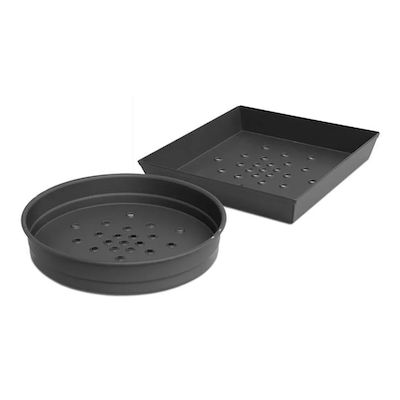 LloydPans
800-748-6251