Regional-style pizzas spreading like sauce across the country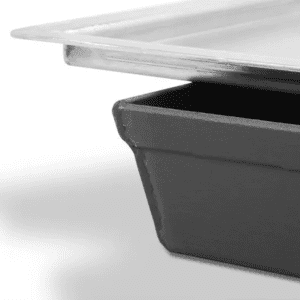 Regional-style pizzas are booming in popularity, thanks to pizza makers across the country who are perfecting the stylistic approach to each while baking with new twists. Detroit-Style Pizza Pans are LloydPans' best sellers, leading the way for a number of reasons.
Detroit-style pizza is rectangular, traditionally topped with sauce, then cheese, then toppings. The unique nature of Detroit-style comes in the crust, which is semi-thick (not as thick as deep dish), light and airy. The trademark crunch that shines through in the dough is a consumer fan favorite, no doubt a reason that Detroit-style pizza is a hit from coast to coast.
LloydPans' Detroit-Style Pan is easy to maintain and the best choice for commercial production. Additionally, LloydPans Detroit-Style Pizza Pans:
Are made with a 76-degree angle, allowing for nesting when empty, saving storage space
Will Never Rust! Heavy-duty anodized aluminum with PRE SEASONED-TUFF KOTE finish
Provide stick-resistance, which is metal utensil safe and long lasting
Have lids available for stacking while proofing, making prep more efficient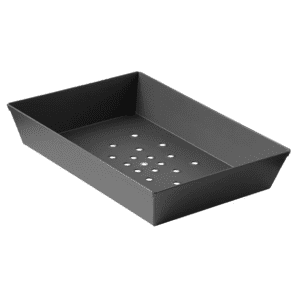 LloydPans, a U.S. manufacturer of commercial pizza pans and tools, bakeware, cookware and foodservice equipment, is located in Spokane Valley, Washington. In addition to an extensive line of standard products, LloydPans also offers custom solutions for just about anything their customers need. LloydPans' products are sold online at www.lloydpans.com and through distributors.
LloydPans
800-748-6251