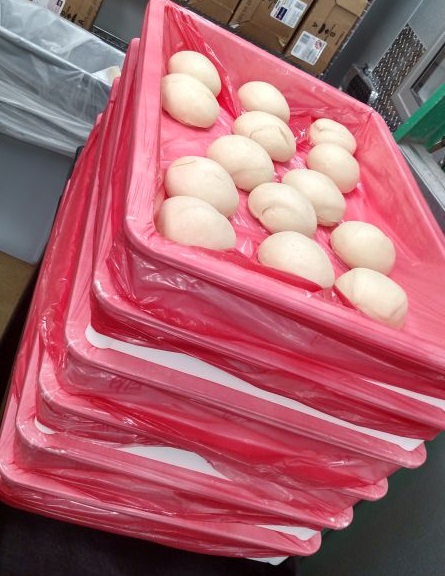 In these days of labor shortages and food safety crisis, DoughSafe DoughBox Bags are here to make your life easier and your restaurant safer. DoughBox Bags are an amazing new food safety invention designed to save money, save labor and most importantly, serve a safer product. These disposable dough tray liners go on quick, come off easy and are great for both pizza restaurants and bakeries.
In analyzing the kitchen operations of many pizza restaurants, we determined the amount of time and energy spent washing dough trays was extensive … and often done poorly by employees who dreaded the task.  DoughBox Bags were inspired by those observations.  No more daily washing of dough trays, making space throughout the back room for drying and the risk of mold growth from "wet nesting" – when wet boxes are stacked before fully dried increasing the possibility of mold growth and food contamination.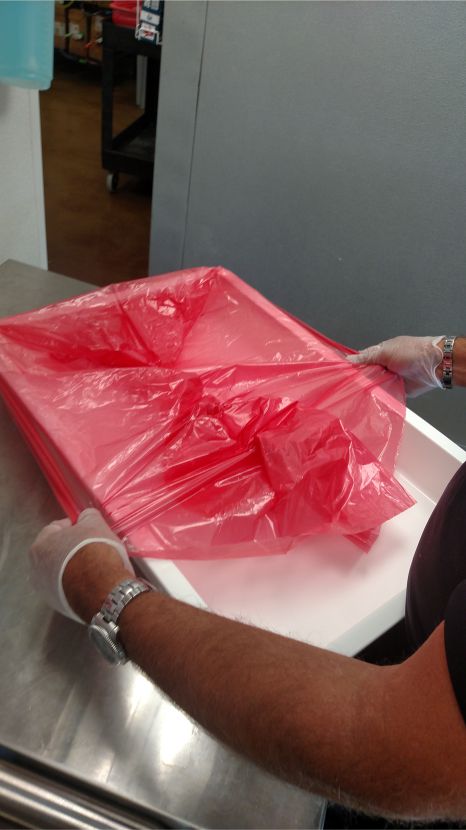 A DoughSafe DoughBox Bag is used to cover your existing dough box and your dough is placed right on top of the bag.  After use, simply remove the bag and cover with a new, clean DoughBox Bag.  Our bags are made in America of #4, food grade, recyclable plastic and BPA free so you can feel good about using them.
Less prep time, less dish washing and a cleaner kitchen plus an increased level of food safety for only about 12 cents per bag just makes good business sense.  Order a free sample today at www.doughboxbag.com and visit our booth at the International Pizza Expo in Las Vegas March 5-7, 2019.