Wild Flour Bakery is excited to introduce our newest brand Bravadough!
/br? vä?d?/ – bold, impressive.  Our most wheat-like, gluten free pizza dough and cookie dough line yet!  Nobody doughs it better!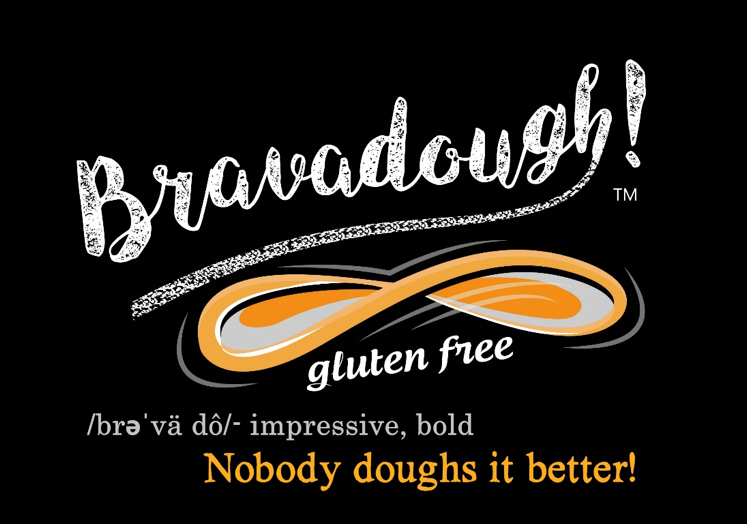 Based on our FABI and World Pizza Triathlon Award-winning formulations, this gluten free dough lets you go beyond pizza.  Create incredible calzones, Stromboli, rolls, sticks or knots; even wraps, slider rolls or yeast-raised waffles – all gluten free!  Serve freshly baked gourmet cookies that your customers will never know are gluten free!  Working in the 800-1000F zone?  No problem!  Our doughs LOVE the high heat.  A shell gives you a single option, but with ageable gluten free dough, anything's possible! Bravadough!  Nobody doughs it better!
About Our Company
Bravadough!  Artisan, gluten free doughs from Wild Flour Bakery, LLC.  Founder and product developer Kim Desch is a nurse practitioner with expertise in gluten-related and autoimmune diseases.  Also being gluten free, she is passionate about bringing artisan, fresh-baked gluten free menu items to restaurant owners that are equally passionate about their craft and quality.  Bravadough! is one of several new product lines for Wild Flour Bakery, which also includes Cookie's Cookies! and Wild Flour Foods dry mixes.