A new look and a modern experience.
The EDGE oven has taken a step forward with the EDGE G2 Control System.  Recipes can be programmed and utilized with just a few quick steps.  System diagnostics, the foundation of the G2 Control, will protect your investment for years to come.
The Touch screen is small in stature but, big in function!  Through this 3-inch, capacitive touch screen, the EDGE oven delivers and impressive amount of information and control.  Operations like changing belt direct, manual temperature & bake time, main fan speed, and advanced recipe creation & editing are all easy to get to.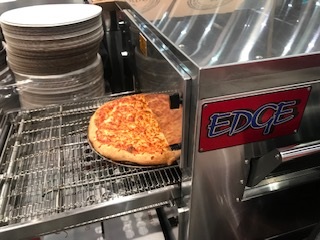 The Control system is a sentinel by nature!  With nearly every system in the oven under thumb, it's only natural that we decided to collect Data, nearly 2 weeks of Data!  This logged data can be used to perform some intense diagnostic work if its ever needed.  This a feature any seasoned restaurant owner can appreciate.