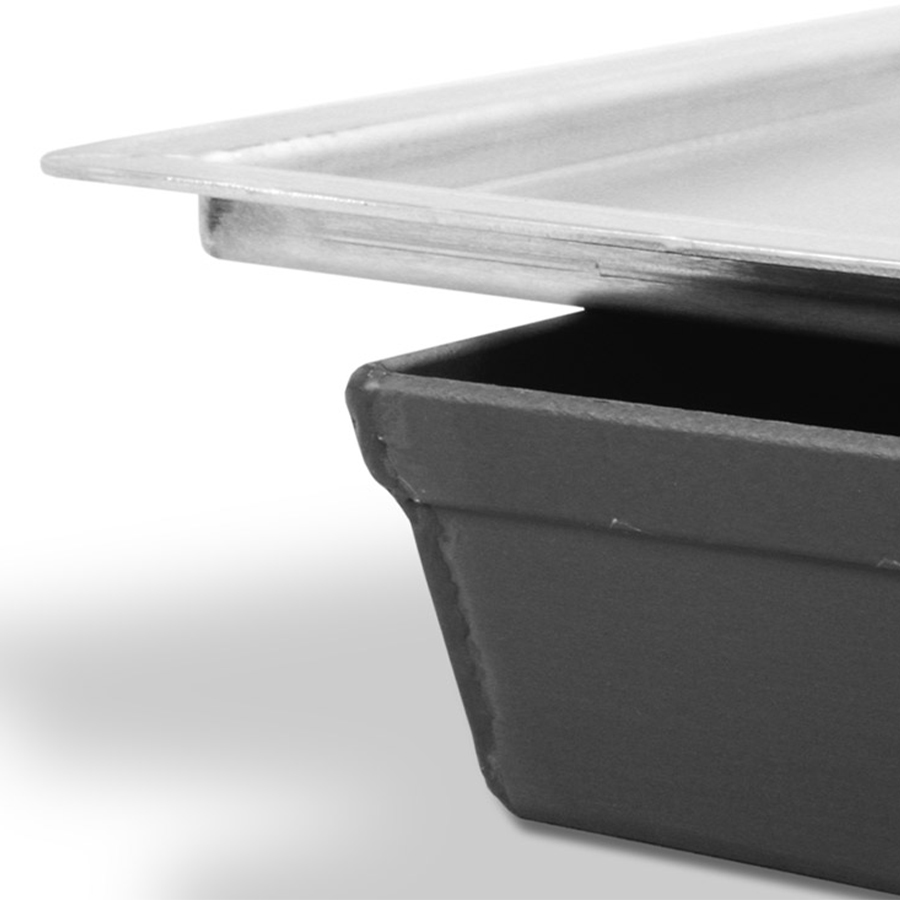 LloydPans' produces an extensive line of Grandma-Style Pizza Pans that would make Grandma proud
Regional-style pizzas are booming across the United States, and the Grandma-style pizza, which got its start in Long Island-based kitchens, is gaining steam past the Empire State.
Just like Detroit-style pizzas and Sicilian-style pizzas, there's more to this pizza style than just a name. Grandma pizza is a concept innovated from inside the Italian home, then evolved into a meal meant for staff to share together after a hard day of commercial kitchen work.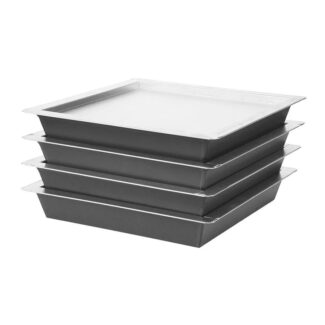 Grandma pizzas generally have these attributes:
A thin, soft, crisp crust
A square or rectangular shape
It's cooked in an olive oil-coated pan and covered in a thin layer of mozzarella cheese and uncooked or canned tomatoes
Sauce may be slathered on first, but can also top the cheese
Dough is stretched and pressed quickly, topped and put directly into the oven
LloydPans has designed Grandma-Style Pizza Pans that would make any matriarch thrilled. Each of our Grandma-Style Pizza Pans features:
One-inch deep with 76 degree angled sides
Highly conductive 14-gauge aluminum
Stick-resistant Pre-Seasoned Tuff Kote (PSTK) finish that is permanent, non-toxic and eliminates the need for pre-seasoning
Nesting capability when empty, maximizing storage space
In addition to the Grandma-Style Pizza Pans, LloydPans also produces Pan Separators for stacking and proofing, making kitchen time more efficient. After all, Grandma doesn't have time to waste, why should you?
LloydPans, a U.S. manufacturer of commercial pizza pans and tools, bakeware, cookware and foodservice equipment, is located in Spokane Valley, Washington. In addition to an extensive line of standard products, LloydPans also offers custom solutions for just about anything their customers need. LloydPans' products are sold online at www.lloydpans.com and through distributors.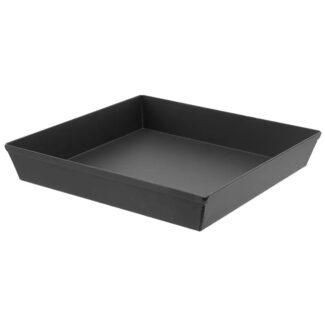 LloydPans
800-748-6251