LloydPans worked with countless grandmas to develop this unique pan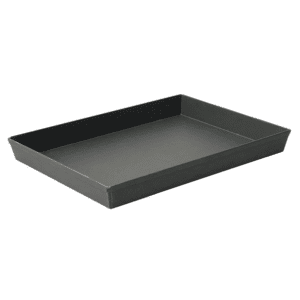 Heading into the holiday season, family togetherness takes center stage, and some of the most nostalgic (and delicious) memories of childhood come straight from grandma's kitchen. Today's need for a quick, delicious meal has resulted in grandma-style pizzas coming full circle into commercial kitchens.
We've duplicated our love for grandma's pizza with Grandma-Style Pizza Pans that can be purchased on the LloydPans website.
Specifications:
One-inch deep pans with 76° angled sides
Constructed with 14-gauge aluminum that is hard coat anodized and bakes faster than steel
Permanent, metal utensil safe, stick-resistant PRE SEASONED TUFF-KOTE finish for easy de-panning and cleanup
Pans nest inside each other when empty, maximizing storage space
Made in the USA
Purchase LloydPans Grandma Pizza Pans and get started on the unmistakable taste grandma would be proud of.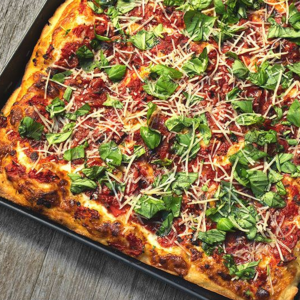 LloydPans, a U.S. manufacturer of commercial pizza pans and tools, bakeware, cookware and foodservice equipment, is located in Spokane Valley, Washington. In addition to an extensive line of standard products, LloydPans also offers custom solutions for just about anything their customers need. LloydPans' products are sold online at www.lloydpans.com and through distributors.
LloydPans
800-748-6251