A new, high-power shredder hits the market from Globe Food Equipment Company
Globe Food Equipment Company has added a new product to their food prep line with the GSCS Cheese Shredder. Shredding fresh cheese in house is the way to deliver the best possible taste. The Cheese Shredder is ideal for pizza shops, commissaries, institutions, and anywhere else copious amounts of cheese are utilized.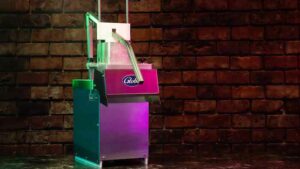 Available in 3 models with varying phases and horsepower, these machines are engineered to shred up to 65 pounds of cheese in as little as 1 minute. The large hopper will allow entire blocks of cheese to be shredded without being cut into smaller portions. Assembly is made easy by eliminating the need for tools, making the cleaning process that much simpler as well. The stainless-steel housing provides a durable and long-lasting construction. 
All machines are proudly made in the USA and are backed by a one-year parts and labor warranty. 
Headquartered in Dayton, Globe is a leading provider of food preparation and cooking equipment for the food service industry. Globe, part of the Middleby Corporation, offers the industry's most complete line of mixers and slicers, along with food prep equipment, weighing systems, and gas and electric cooking equipment. For more information, visit the company's website at www.globefoodequip.com.