New pizza pan perfect tool for making popular bar- or tavern-style pizzas
Is it a pizza pan or a peel board? It's both! LloydPans new Bar Pizza Shovel is the perfect pan to make authentic bar-style pizza. The innovative new pan allows pizza makers to start a pizza in a pan and then finish it on an oven's deck.
By starting a pizza in a pan, pizzerias and foodservice operations gain convenience and speed. Countless pizzas can be prepped at one time, and baked as orders come in. After a quick bake in the pan, the pizzas can be quickly depanned right on the surface of the oven to give the crust the perfect finish.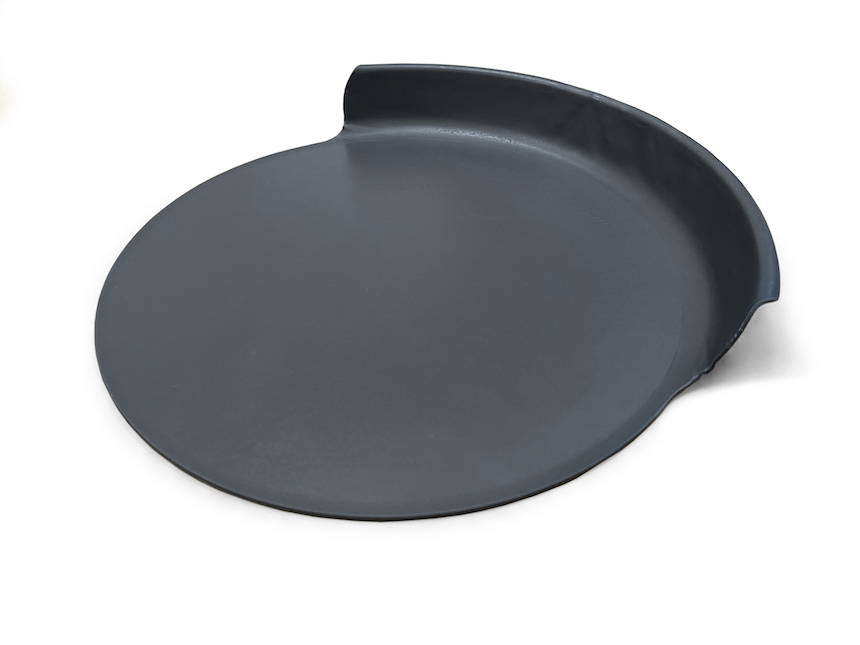 Each Bar Pizza Shovel is made in the USA and features the following:
Heavy 14-gauge aluminum construction
Our proprietary PSTK® finish that requires no seasoning
Metal-utensil safe coating
LloydPans, a U.S. manufacturer of commercial pizza pans and tools, bakeware, cookware and foodservice equipment, is located in Spokane Valley, Washington. In addition to an extensive line of standard products, LloydPans also offers custom solutions for just about anything their customers need. LloydPans' products are sold online at www.lloydpans.com and through distributors.
LloydPans
800-748-6251