Explore the most diverse and flexible frozen pizza dough, crust and flatbread portfolio in the market.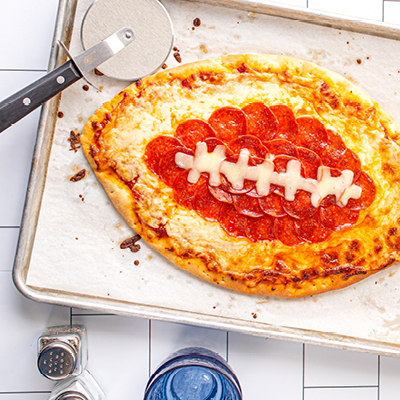 Today, your consumers have elevated expectations for their pizza. At the same time, a tight labor market is increasing costs while the labor pool continues to shrink — creating challenges in attracting, training andretaining staff. This makes anyone-can-do-it, versatile products even more valuable.
Feeling stretched? At Rich's, we've got your back — and your back-of-house. We're invested in your long-term success, helping you win today — and plan for tomorrow. For over 40 years, we've dedicated ourselves to bringing you innovative solutions that deliciously balance the demands of your consumers with the needs of your operation.
Our pizza portfolio is designed to help you navigate a complex, creative world with culinary solutions built around your needs, while bringing you the latest trends to stay ahead of your competitors. As trends have evolved and expanded, so has our portfolio. Our commitment is reflected in our investments, acquisitions, quality and safety.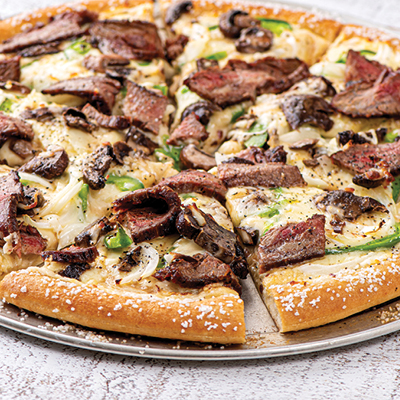 Find your pie.
At Rich's, we leave no operator behind. That's why we've developed such a diverse line of pizza
dough and crust formulations. No matter who you are or how your operation works, Rich's has a pizza for everyone.
With Rich's, you don't need to be a pizza expert. That's us. Let's discover your edge, together. Explore our complete dough, crust and flatbread offerings at richsusa.com/products/pizza/, or contact Rich's at (800) 356-7094 or helpline@rich.com.
About Rich Products
Rich's is a family-owned food company operated around a belief that inspiration can transform a business. With us as your partner, you're adding 75 years of experience and expertise to your kitchen. From foodservice and retail to in-store bakery, deli and prepared foods, among others, we have you covered with thousands of easy-handling, versatile and delicious products you can use to satisfy any consumer demand. Beyond our portfolio, our collective hearts and minds, global insight and culinary problem solving power is focused on providing you with real solutions — for right now, for what's next and for what's ahead. Learn more at richs.com.