LloydPans' design replicates sizes and shapes of this classic Roman style.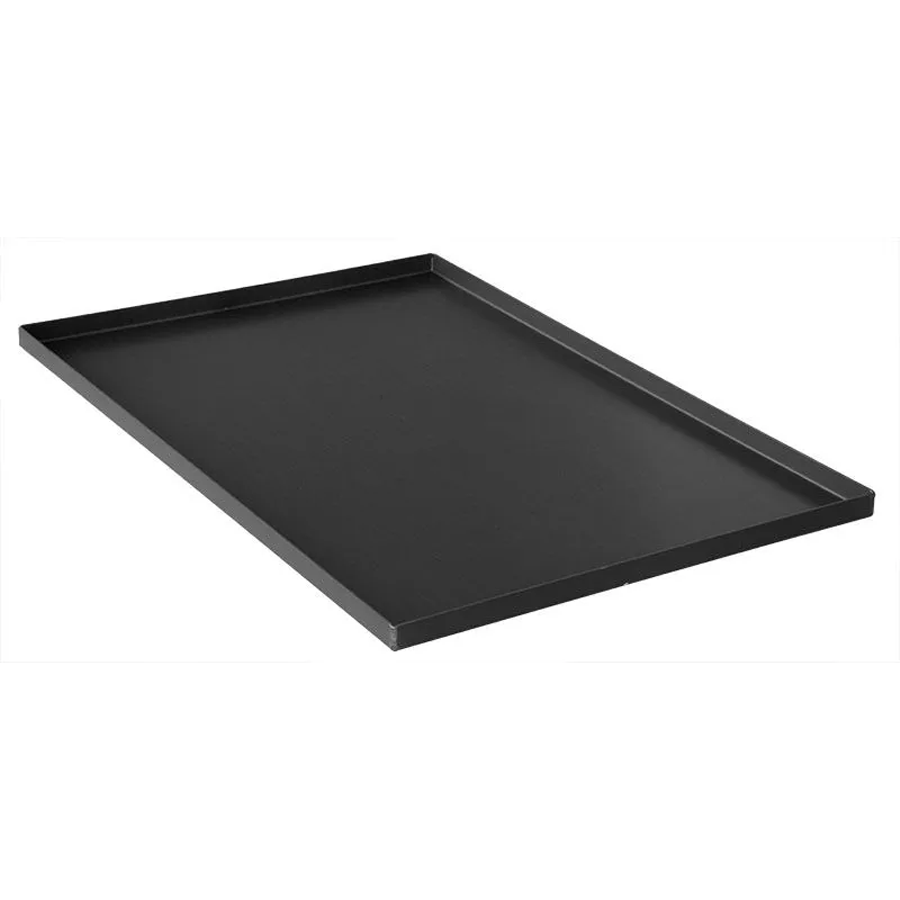 Roman-style pizza al taglio is sold by the cut (break out the scissors!) or slice similar to New York-style, but there's a few distinct differences. Roman-style is rectangular or square, folded in half and generally sold by the weight. Pizza al taglio is not traditionally enjoyed at a table — instead it's the perfect street food invented in Rome. It's gaining popularity Stateside, and the Roman-Style Pizza Al Taglio Pan is one of LloydPans' best sellers.
Roman-Style Pizza Al Taglio Pan Specifications
● Durable 12-gauge hard coat anodized aluminum
● Permanent and metal utensil safe PSTK finish for easy de-panning and cleanup
● No seasoning required – ready for production
● Made in the USA but designed to replicate the size of classic roman pans.
Pizzaiolos don't need a special type of oven to make Roman-style. Wood-burning, electric or gas will work just fine, as will configurations such as hearth, deck or rack ovens.
Not seeing the size you need? Customize your Roman-Style Pizza Pan upon request. Contact Sales@LloydPans.com or call (509) 468-8691 for custom orders.
LloydPans, a U.S. manufacturer of commercial pizza pans and tools, bakeware, cookware and foodservice equipment, is located in Spokane Valley, Wash. In addition to an extensive line of standard products, LloydPans also offers custom solutions for just about anything their customers need. LloydPans' products are sold online at www.lloydpans.com and through distributors.
LloydPans
800-748-6251