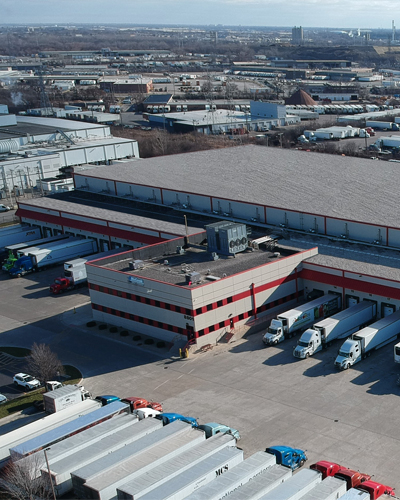 McCook Cold Storage is family owned and operated since 2006.  We are a food grade storage warehouse in the Chicagoland area providing multiple temperature zones such as freezer (0F) and cooler (35F).  We also offer an odor controlled cooler (35F) for pesky, smelly items other cold storages won't touch.  This cooler is protected by a divider so the odor cannot affect the rest of the warehouse.
We are SQF Level 2 certified, clean, modern, and up to date with our equipment and technology.  We offer many services including floor loading and unloading, cross docking, custom traceability, EDI, and bar code tracking.  We have a secure online portal where you can find many reports including inventory, shipping, and activity data. This portal also allows you to place your release orders online.
Our warehouse is centrally located just outside Chicago, IL.  We are near all major highways and easily accessible.  We offer ample truck parking, but pride ourselves on our quick, efficient turn times. With an appointment, a truck can be in and out of here within 2 hours!
Our set up procedure is quick and hassle free. Call us for a free quote!
McCook Cold Storage   708-387-2585   8801 W. 50th St. McCook, IL 60525   www.mccookcold.com