Take your menu to new heights with Ardent Mills® Gluten-Free Pizza Flour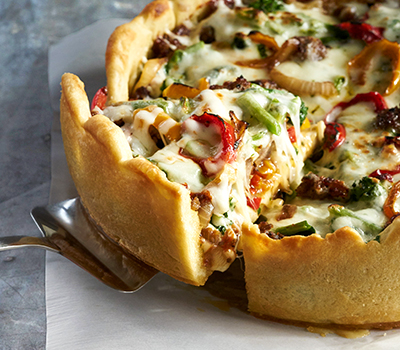 Great-tasting, gluten-free pizza is no longer just a pie in the sky. With our new Gluten-Free Pizza Flour, you can share delicious pies with the audience craving a gluten-free option.
Our pizza flour is non-GMO, certified gluten-free and kosher and available in resealable bags in sizes of 5-lbs. and 25-lbs. With its consistent performance, texture and taste, it's perfect for a wide range of pizza styles, crusts and flatbreads.
At Ardent Mills, we're the experts on pizza. To meet the continuously evolving challenges of foodservice, we provide you the resources you need.
We're more than an industry-leading source of trusted flour brands and mixes — we're an unparalleled, comprehensive supplier partner with devoted, technical expertise, R&D innovation and short- and long-term pricing options to meet your specific business needs. Whether you're an independent or a chain restaurant, we can tailor solutions for your operation.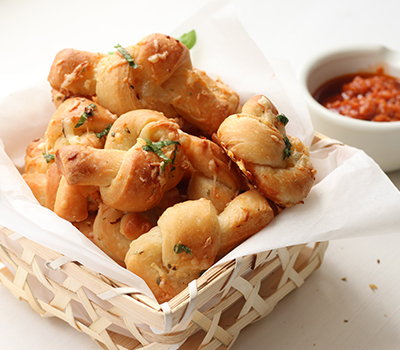 Service, it's ingrained in us. Reach out today, and let's talk about you.
Get in touch with us
(888) 680-0013
Follow us for what's next
https://www.facebook.com/ArdentMills/
https://www.instagram.com/ardentmills/
https://www.linkedin.com/company/ardent-mills/
About Ardent Mills
As the premier flour-milling and ingredient company, we cultivate the future of plant-based solutions to help our customers and communities thrive. We operate in more than 40 locations specializing in wheat flour, quinoa, pulses and organic and gluten-free products, as well as emerging nutrition in plant-based ingredients. Our holistic portfolio empowers us to meet the complex needs of customers today, while focusing on the growing needs of tomorrow's consumer. Deeply rooted in communities throughout North America, we operate in the United States, Canada and Puerto Rico with company headquarters in Denver, Colorado. We employ more than 100 certified millers and support thousands of local jobs—helping our people, our customers and families everywhere flourish.