Peerless CW62PSC pizza oven offers the best in quality, performance and value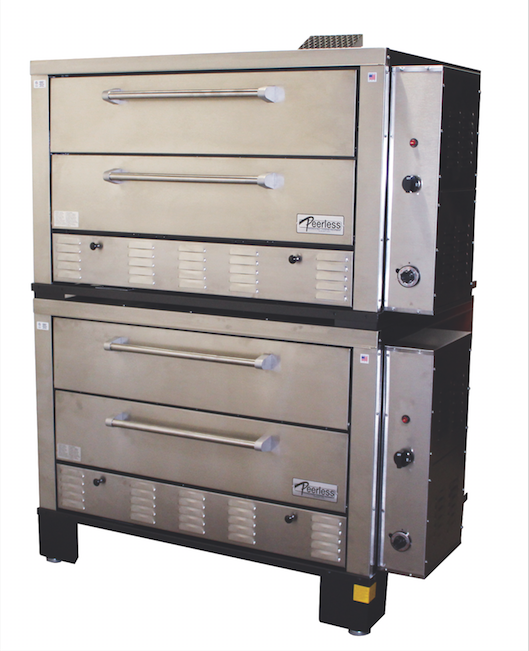 The Peerless CW62PSC Double Stacked, Gas Deck Pizza Oven, offers exclusive features including a space saving design and 4-cell "Power-Pak" gas burner system for better distribution of heat and better baking. The CW62PSC has a total of 4 decks, each being 42″ wide x 32″ deep x 7″ high. 1″ baking stones are standard. The CW62PSC holds sixteen (16) 16″ pizzas. It has a foot print of 56″ wide x 42″ deep x 70″ high, saving valuable kitchen space without sacrificing output. 120,000 BTU's makes it a workhorse for any busy restaurant. Available in LP or Natural Gas, the CW62PSC is a floor model that doubles your power and doubles your production. The CW62PSC is capable of cooking a variety of menu items. When you compare the affordability of the CW62PSC, along with the quality of construction, its space saving design and productivity, the oven offers our customers a value that is hard to match. Peerless exceeds customer service before during and after the sale. Most parts are available for same day shipment. Peerless offers expert technical assistance at no charge. More details on the CW62PSC. Request a quote.
We believe Peerless Gas Deck Pizza Ovens are best-in-class. You get quality construction for long life, a small, energy saving footprint, and the best baking ovens in the industry at the best price. Peerless gas deck pizza ovens are available in counter or floor models and can be set up at the factory for Natural Gas or LP gas. All gas deck ovens are factory tested for the highest satisfaction rates in the industry. Peerless gas ovens come equipped with our patented Power-Pak burner system. Efficiency ratings can reach as high as 95% and all Peerless ovens cost less to operate than our competitors. Peerless Ovens has been serving the food industry for 100 years. Our ovens are continuously improved for better function and design life. High temperature controls are standard and thermal protection is used to extend control shelf life. All Peerless "SC" pizza ovens come with stainless steel fronts, 650 thermostats and pizza stones, and a two-year Parts and Labor Warranty.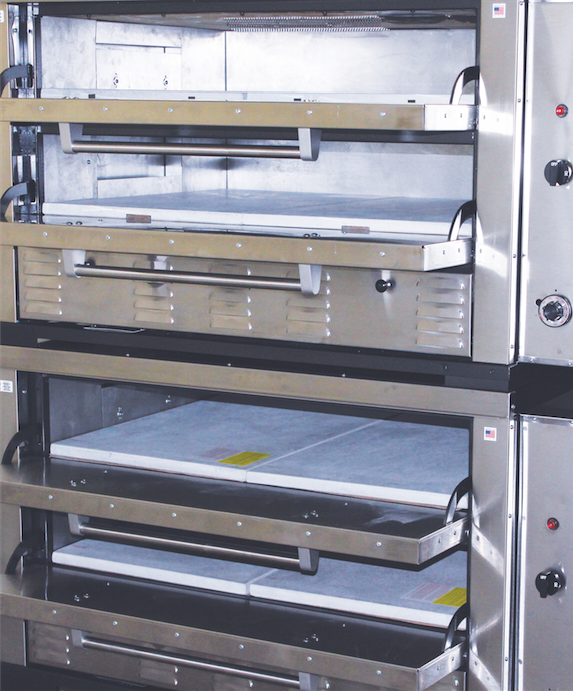 Peerless ovens are used by pizza shops, Mexican restaurants, bakeries and mobile food trucks. Whether powered by gas or electric, the flexibility of Peerless ovens makes them popular for all types of products and restaurants. Affordability, space saving, efficient, productive, and customer service provides our customers a value they are looking for. See what or customers are saying. https://www.facebook.com/Peerless-Ovens-108595744096/
Peerless Ovens
419-239-1529