World Champion Pizza Maker, Chef Franco, uses only the best Cookwood in the industry, Kiln-Dried Culinary Cookwood.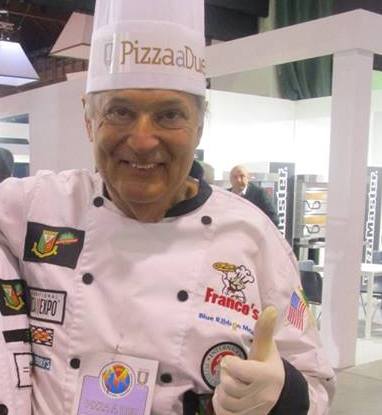 The Kiln-Drying process removes the carcinogens, which means less maintenance and cleaning, less downtime, predictable oven temperatures with less consumption, cleaner smoke, same great consistent taste, and healthy, high quality dishes.
Franco's Gourmet CookWood offers Premium Kiln-Dried Culinary Cookwood. Guaranteed!
Oak – Favorite wood for the Pizza Industry & most wood fired oven uses,
Hickory – Denser than oak, with a stronger flavor. Great for infusing a distinctive flavor into meat,
Pecan – A part of the Hickory family and a perfect smoke flavor,
Mesquite – Perfect for infusing Tex-Mex & Southwest flavors,
Cherry – A fragrant fruit wood, ideal for grilling and smoking,
Maple – mildly sweet, medium smoky taste,
Apple – A lighter wood with fruity flavor. Ideal for poultry and pork,
Peach – Slightly sweet, woodsy flavor, milder and sweeter than hickory.
Franco's Gourmet CookWood
440-290-9230