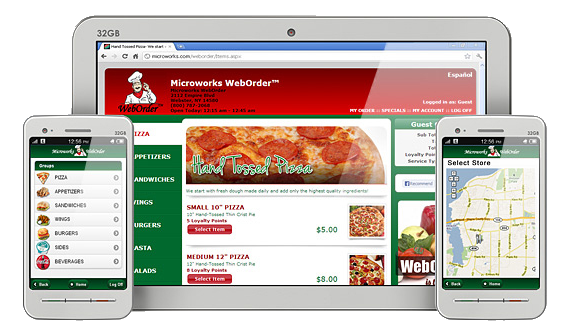 With Microworks Prism WebOrder™ pizzerias get the power of a custom branded online ordering site for desktop, iPhone and Android mobile devices. WebOrder helps restaurants compete, and save on service fees, while providing their customers a convenient way to order direct, securely pay online, choose pick up, curbside or delivery options, as well as follow delivery location in real time and communicate via SMS with the restaurant and driver.
With the influx of delivery services, competition in the marketplace is even more fierce. Without an online menu pizzerias are losing sales and money. Relying on third-party delivery services increases costs to both restaurants and their customers. Prism POS System with WebOrder helps Pizza restaurants to not only compete, but provide better service and more value to their customers.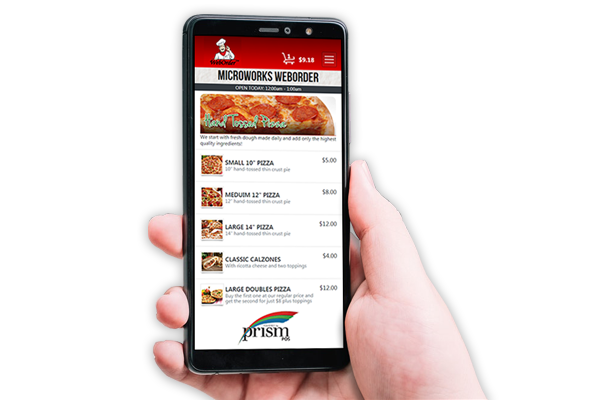 It's Friday night and the family is deciding on what food to order for board game night. They're asking each other, "What are you in the mood for?" And someone says, "Let's look at the menu."
WebOrder online ordering is available where customers are—at home, on the go, at work—simply everywhere.
We've all been shocked after going to check out on a third-party delivery service to see how high the fees and delivery costs are on top of the order total. When a favorite restaurant doesn't deliver, customers will pay more for that convenience. WebOrder allows everyone to order directly from their favorite restaurants and save money with the benefit of faster processing and delivery times.
Benefits of WebOrder
Provide direct ordering and communication between customer and restaurant
Custom designed online menu
Avoid the high fees charged by delivery services
Pass on savings to customers
Safe, secure payment options
Delivery, pickup, curbside, and contactless order options
WebOrder is now available with Prism Notification Service (PNS) Microworks POS System's easy way to communicate via SMS messaging for curbside pick-up, delivery orders, and contactless orders.
A Prism POS System from Microworks helps customers provide the right services at the right time. Combined with WebOrder, Prism helps restaurants to deliver while keeping staff focused on what matters—meeting customers' needs.
WebOrder is perfect for single to multi-location and Franchise food establishments with unique menus per location, mapping and order tracking with SMS messaging.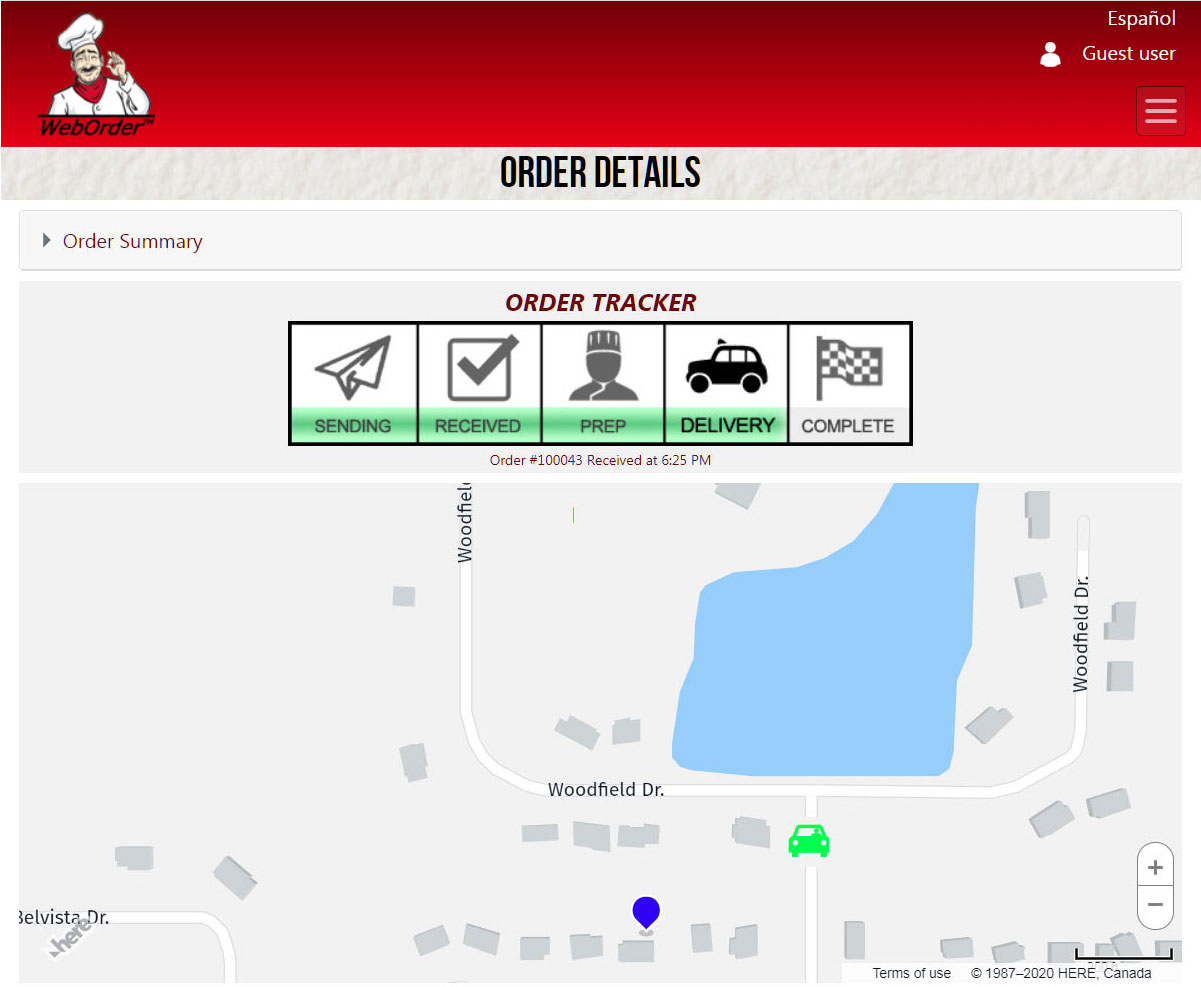 Why Microworks?
Turn-Key Solutions – For three decades Microworks has been providing complete turn-key Point of Sale solutions to independent pizzerias and franchise pizza operators. We have the experience to get your facility up and running quickly.
Operations Management – Prism Pizza POS offers an easy to use and feature-rich POS system, complete with intuitive touch screen ordering for table-service, delivery, take-out, and catering. It provides detailed sales reporting, inventory controls, food & labor cost analysis, and employee scheduling.
Online Ordering – In addition to our rock-solid traditional POS functionality Microworks now fully supports a tightly integrated web ordering module for a complete end-to-end technology platform.
Benefits of a Prism Pizza POS Solution:
Intuitive User Interface- Simple to Learn
Customized Menu and Database Setup
Sales, Inventory, Food Cost and Employee Reporting
Online Ordering and Pre-Pay for Delivery and Takeout
Customer Profile and Order Statistics
Digital Marketing and Graphics
Delivery and Driver Management
Automatic Delivery Charges per Sector/Zone
Delivery Maps and Directions Integration
About Microworks
Based in Rochester, NY, Microworks POS Solutions has worked with thousands of satisfied customers since 1989, and is consistently working on upgrades and POS innovation, driven in part by those same customers. Microworks Prism POS offers an ideal, complete and scalable end-to-end technology platform. Microworks mission is to provide a feature-rich platform to alleviate common restaurant management problems through automation.
Microworks POS Solutions, Inc.
SalesTeam@Microworks.com
1 (800)787-2068
https://www.microworks.com/