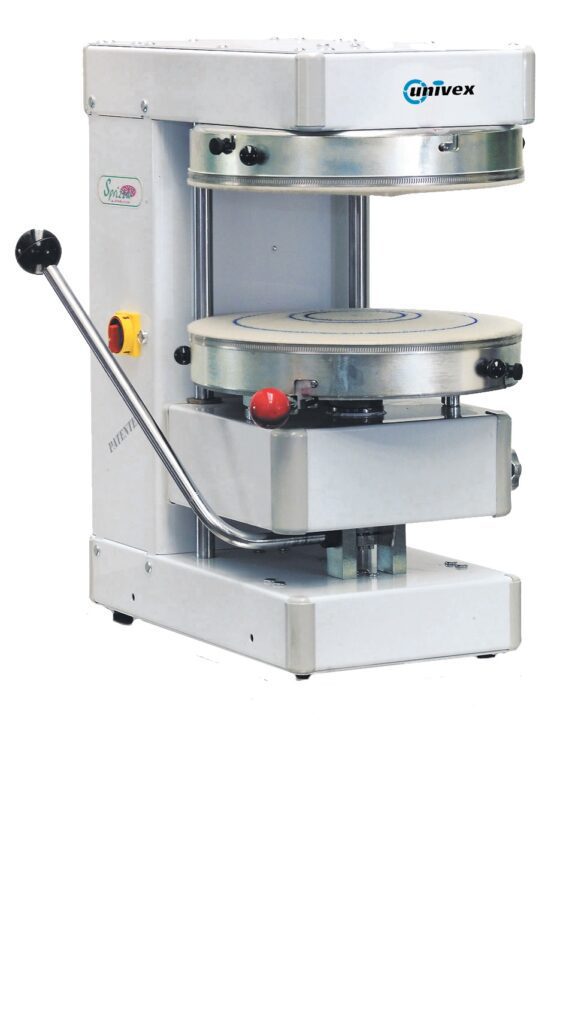 Bench model cold system for spinning pizza dough. This machine reproduces the manual dexterity of the pizza-maker as closely as possible by imitating this unequaled delicateness. The original patented micro-rolling system makes the pizza base without heating, simultaneously with the same kind of result as would be obtained by a skillful pizza-maker, without any alteration of the dough.
The UNIVEX STANDARD means you will receive the highest quality product and total customer satisfaction.
Since our founding in 1948, Univex Corporation has grown to become a leading U.S. manufacturer and distributor of superior quality mixers, slicers, dough processors, ovens and prep equipment for the restaurant, hotel, pizzeria, bakery, catering and institutional industries.
We Love To Explore New Worldwide Destinations.
Today, Univex products are well known for their rugged engineering that keeps them running for decades…competitive pricing, which makes them a remarkably good value…and solid innovation, including critical safety features that have become the industry standard.
Based in Salem, New Hampshire, Univex has sales offices throughout North America as well as a network of over 1,000 dealers who supply Univex equipment to tens of thousands of food service operators worldwide. Let us supply you with the ideal solution for working more efficiently.
Visit us at www.univexcorp.com