Pizza disks ensure maximum crispness, minimum headache
LloydPans offers its customers three separate styles of pizza disks. Replacing screens in large segments of the pizza industry, our three main styles of pizza disks are designed for various styles of ovens and baking styles.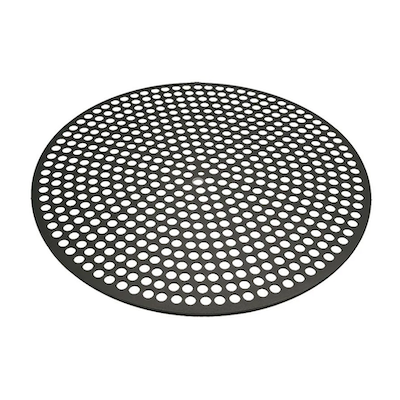 Feature a 40% airflow to 60% surface ratio. The Quik-Disk is a superior alternative to thin mesh screens and is the standard for medium crust pizza in conveyor ovens.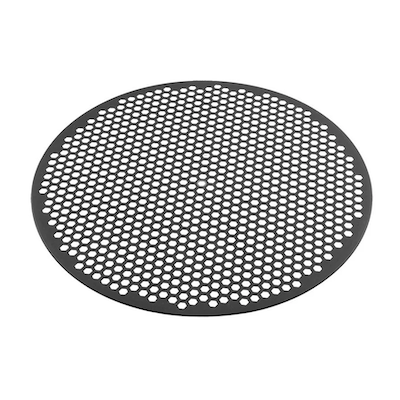 Designed with a unique hexagon shape perforation pattern with 50% airflow for the thinnest and crispiest pizza crust on the market.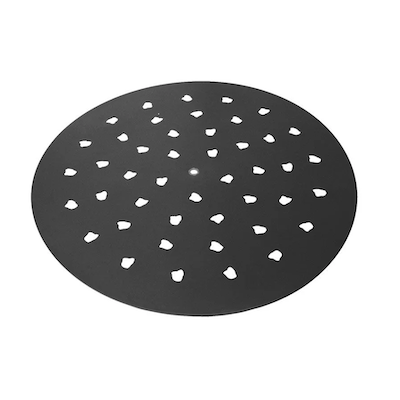 Made with an irregular-shaped hole pattern by design; makes it possible for pizzas that are baked in a conveyor oven to emerge with the same type of special golden crust appearance that was once only possible in a hearth bake oven.
Other features of our Disks include:
No pre-seasoning required due to PRE SEASONED TUFF-KOTE finish
Durable construction stops cyclical replacement issues
Holes are resistant to carbon build up and plugging
Integrated flat rim does not trap food debris
Easy cleanup saves time and labor
NSF approved (QDF40)
LloydPans, a U.S. manufacturer of commercial pizza pans and tools, bakeware, cookware and foodservice equipment, is located in Spokane Valley, Washington. In addition to an extensive line of standard products, LloydPans also offers custom solutions for just about anything their customers need. LloydPans' products are sold online at www.lloydpans.com and through distributors.
LloydPans
800-748-6251