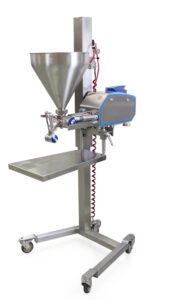 Unifiller Systems, a global leader in portioning equipment and a subsidiary of the Linxis Group, is pleased to announce the launch of the +Series Depositors, digitally controlled pneumatic depositors.
The +Series Depositors are digitally controlled pneumatic depositors that possesses advanced features such as pre-charge, splash reduction, and deposit pressure profiling. Compared to the original depositors, the +Series can handle more complex applications such as ones that require smaller deposits.
According to Sonia Bal, Director of Global Marketing, the +Series Depositors, officially launching at this year's IBIE 2022 event, blend the power of pneumatic machines with digital precision. Using a smart device connected via bluetooth, customers can control speed, volume, splash reduction, pre-charge, and deposit pressure profiling for the most accurate deposits.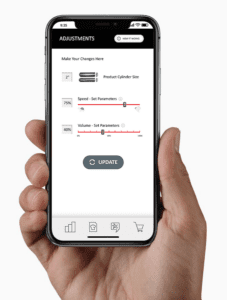 The +Series Depositors are built for ease of use and cleaning. No special training is required to operate the machines, and detailed explanations and video instructions are provided for advanced functions. All electrical components are enclosed in a wash-down case that will withstand tough, industrial wash-down conditions and fills IP69 safety protocols.
The +Series Depositors are designed to connect to Unifiller's cloud-based Total Care App which provides real time data analytics. Any machine settings and recipe adjustments can be digitally controlled through Total Care App.
https://www.unifiller.com/bakery-machine/series-depositor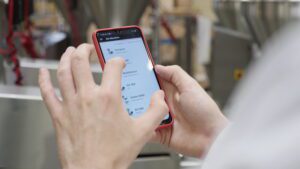 Unifiller, a subsidiary of the Linxis Group,  is a global leader in specialized equipment for the food, bakery, pharmaceutical, and cosmetics industries. The group consists of leading companies focusing on mixing technologies, ingredient dosing systems and automated portioning systems. Through its various subsidiaries, the Group employs approximately 800 people worldwide. With 5 global offices and a dealer network of 80 dealers, Unifiller equipment can be found at the production plants of some of the world's most well-known brands. Inquire today for a no-obligation consultation.