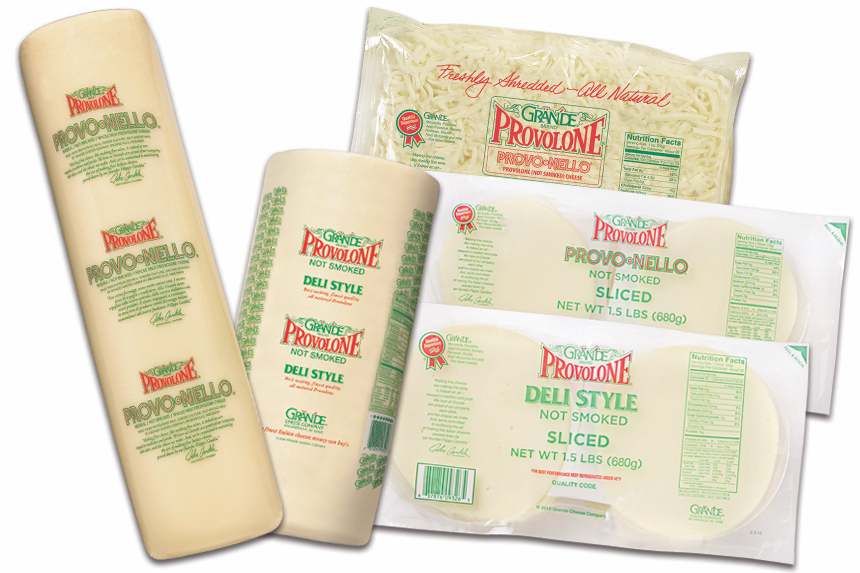 Did you know that 63% of people choose one restaurant over another due to taste/flavor preferences?1 This indicates that bold signature flavors will help your restaurant differentiate from the competition and keep your customers coming back for more.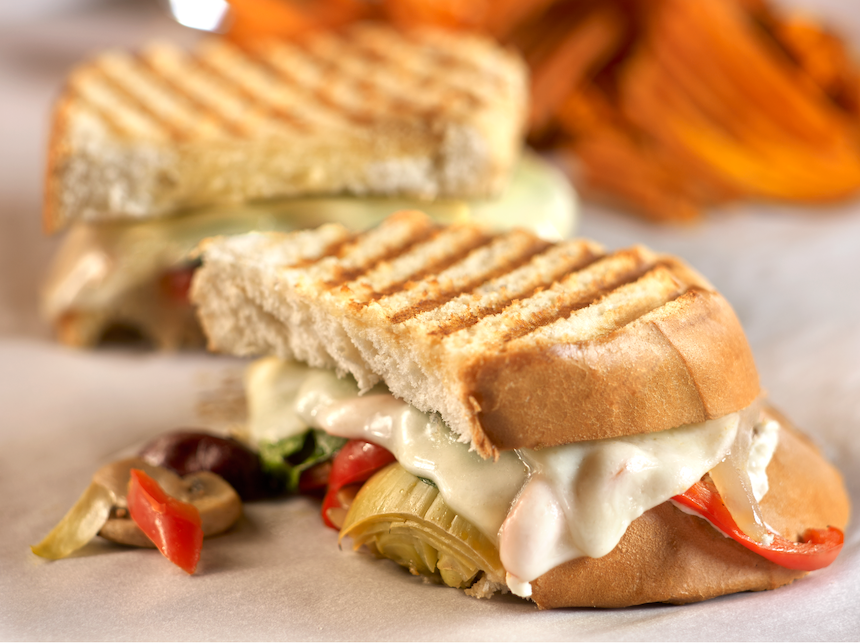 Grande Provolone is a perfect addition to your dishes providing an unmistakably bold flavor that complements your other ingredients. This highly versatile product provides your customers with a robust flavor and consistently performs day in and day out, making it ideal for your pizzas, sandwiches, and pastas.
We offer two styles of Provolone: Deli Style Provolone, the traditional 4.5″ diameter available in loaf and sliced formats, and Provo•Nello® Provolone, a smaller-diameter Provolone leaving you with more slices per pound, available in loaf, shred, and sliced formats for easy portion control and cost-savings.
Benefits of Grande Provolone
Exceptional Flavor- a warm, buttery and deliciously bold taste that complements the taste of your other ingredients.
Consistency- consistency in flavor, yield and, melt in any oven type assuring you the best result each and every time.
Performance- high quality, consistent milk supply, and traditional cheesemaking processes that provide you with a dependable flavor and performance, keeping your customers coming back.
Not only does Grande provide a product you can count on, but we also have recipe ideas to inspire your next new menu item.
Try these recipes featuring Grande Provolone
Visit www.grandecheese.com for more information or additional recipe ideas.
Grande Cheese Company is an Italian Cheese company based in Wisconsin. For over 75 years, Grande has been recognized by Independent pizzerias and Italian restaurant operators for having the best quality Italian cheeses available. We challenge our team to pursue and exceed the highest quality standards in everything we make. The proof is in the flavor and consistency of our products, keeping your customers coming back time and time again. All our cheeses are made from only the freshest, all natural ingredients and never include additives, fillers or preservatives. Why? So you get the consistency of flavor, yield and melt each and every time. Our cheese performs so you can focus on creating great food and a successful business. Grande is committed to championing independent operators with a spirit and shared passion for excellence.
For more information, call Grande at 800-8-GRANDE (800-847-2633), email us or visit us at grandecheese.com.
1Restaurant Success in 2019, Toast, 2019