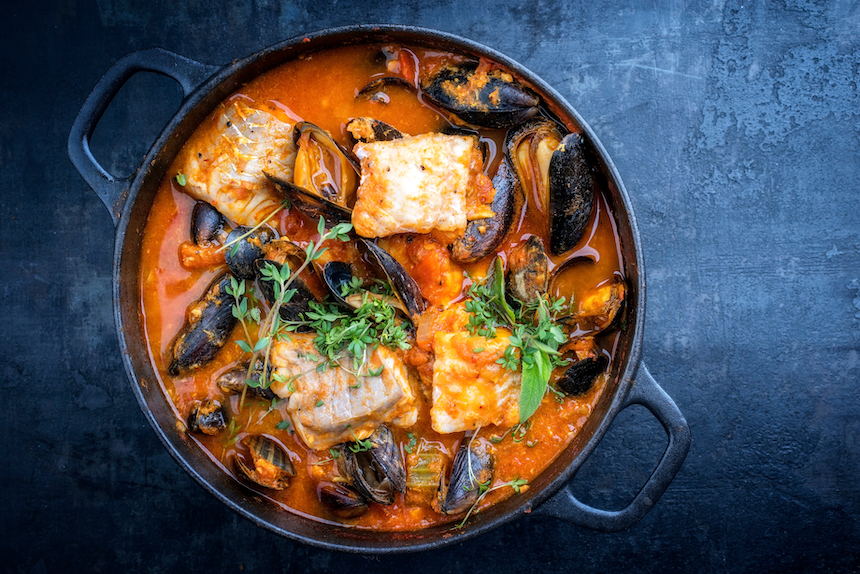 Kagome's latest culinary creation, Cioppino Sauce, helps translate culinary trends and timeless flavors to your menu. Thanks to sourcing the highest quality ingredients, combined with culinary expertise, Kagome's sauces and spreads are the gold standard in flavor and quality.
Additionally, one of our main goals is to provide customers with the highest level of food safety.  Kagome's production facilities are SQF Level 3 Certified.
Inspired by the iconic seafood stew that originated in San Francisco, Kagome's Cioppino will take you on a flavor journey to the city by the bay.  A delicious blend of ripe tomatoes, sweet basil, olive oil, notes of garlic, and briny clam with a hint of lemon. Kagome's Cioppino Sauce is versatile, it can be used as a base for a distinctive pizza, a mix in with pasta, or a one of a kind dipping sauce for breadsticks.
Keto-friendly, Cioppino can be made halal suitable.
Available in 32oz to 160oz shelf stable, flexible food service pouches.
About Kagome
Kagome has been a Leading Company in the Production of Custom Sauces for more than 100 years. We work with many of the top 10 pizza chains in the United States.  Our production philosophy is first-time quality. We guarantee quality products, thanks to the strict tests that our laboratory performs on all Kagome products.
To learn more visit http://www.kagomeusa.com, email us at ideations@kagomeusa.com, or call 650-645-7633