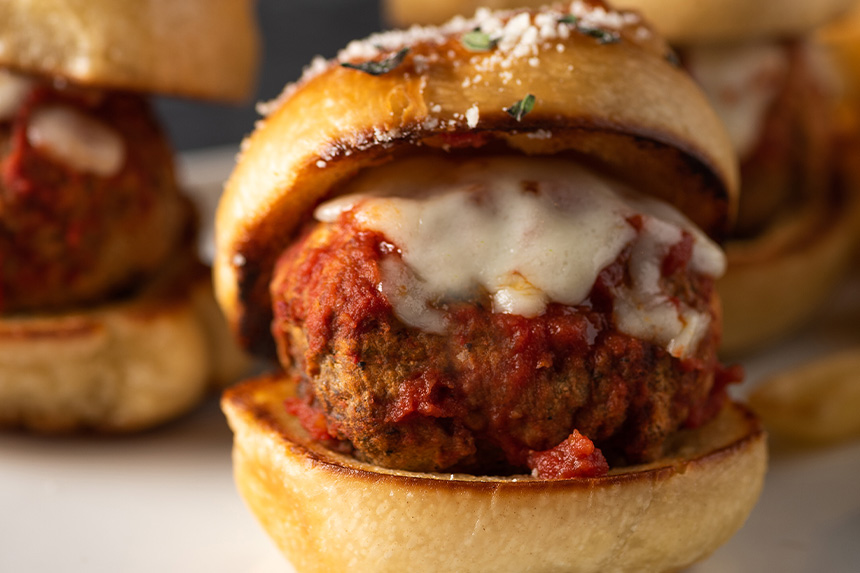 The FONTANINI® Brand, a leading brand of authentic Italian meats, has launched its all-new Chicken and Beef Meatball. Customers know the FONTANINI® Brand means excellent Italian meatballs. Now, operators can attract more of them with this halal-certified meatball. 
Authentically crafted with a signature blend of Italian spices and select cuts of chicken and beef, the Chicken and Beef Meatball is now available for foodservice operators looking to offer a new meatball variety on their menu without compromising on flavor and quality.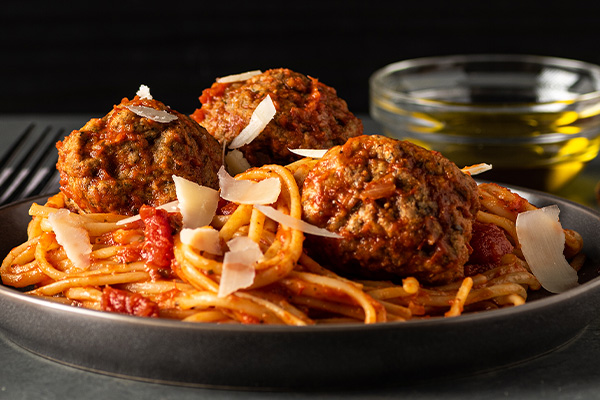 Available in a 2 oz. size, the FONTANINI® Chicken and Beef Meatball can be used wherever you currently menu meatballs – Pasta, pizza or even garlic knot sliders. 
If you are an industry professional interested in menuing FONTANINI® Chicken and Beef Meatballs, request a sample today: https://go.hormelfoodservice.com/fontanini-chicken-beef-meatball. Follow us on Instagram @fontaninibrand for more product updates. 
Interested in more products from the FONTANINI® Brand? We offer a variety of meatballs, pizza toppings, including pepperoni and Italian sausage, breakfast sausage and more. Reach out today to learn more about our entire portfolio: https://www.hormelfoodservice.com/brand/fontanini/ 
ABOUT THE FONTANINI® BRAND The FONTANINI® Brand was acquired by Hormel Foods in 2017 with a product portfolio that specializes in offering authentic Italian flavor with recipes that have remained untouched for generations. FONTANINI® Products are made with the most premium ingredients including select cuts of meats and a blend of Italian seasonings that offer consistent flavor across the entire product portfolio. For more information about the FONTANINI® Brand, visit https://www.hormelfoodservice.com/brand/fontanini/. 
ABOUT HORMEL FOODS — Inspired People. Inspired Food.™ 
Hormel Foods Corporation, based in Austin, Minn., is a global branded food company with over $9 billion in annual revenue across more than 80 countries worldwide. Its brands include Planters®, SKIPPY®, SPAM®, Hormel® Natural Choice®, Applegate®, Justin's®, Wholly®, Hormel® Black Label®, Columbus® and more than 30 other beloved brands. The company is a member of the S&P 500 Index and the S&P 500 Dividend Aristocrats, was named on the "Global 2000 World's Best Employers" list by Forbes magazine for three years, is one of Fortune magazine's most admired companies, has appeared on Corporate Responsibility Magazine's "The 100 Best Corporate Citizens" list for 12 years, and has received numerous other awards and accolades for its corporate responsibility and community service efforts. The company lives by its purpose statement — Inspired People. Inspired Food.™ — to bring some of the world's most trusted and iconic brands to tables across the globe. For more information, visit www.hormelfoods.com and http://csr.hormelfoods.com/.