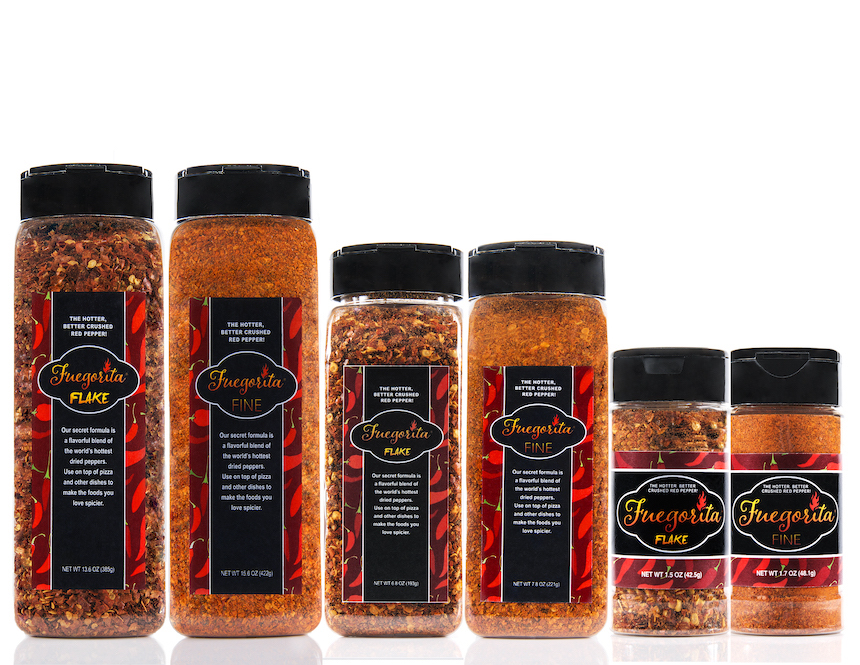 Fuegorita is turning the pizza world upside down with a proprietary blend of the world's hottest dried crushed chile peppers. Give your customers the option to raise the heat level of the pizzas you create and add a unique flavor profile that will have them eating and drinking more and coming back time and again.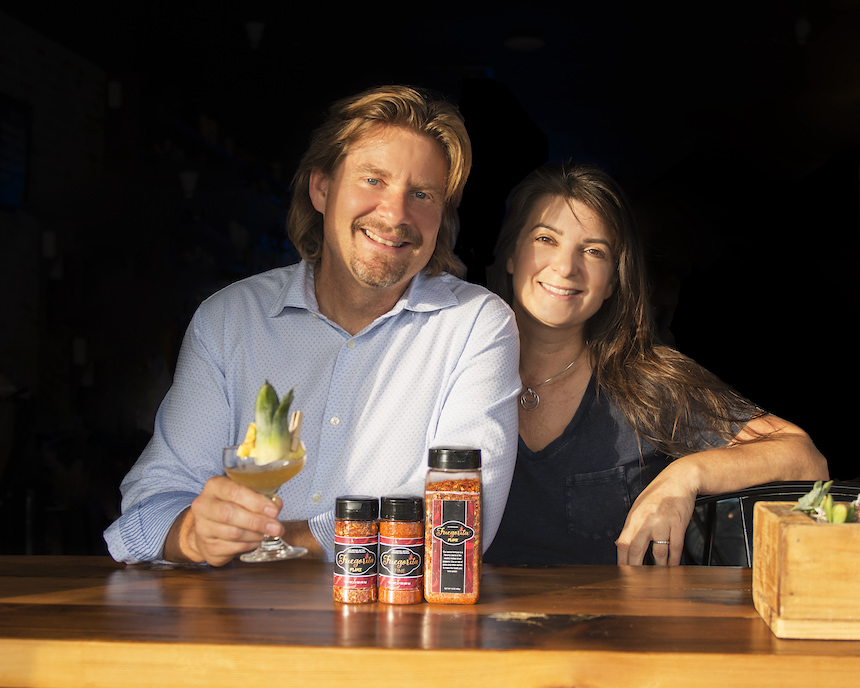 Carmen Zermeño created the recipe while experimenting with blends from the peppers grown by generations of her family in Mexico. When friends wanted to know her secret, she bottled small portions to send home with them and give as gifts. Demand soon grew so great that she co-founded Pepper Bandits, LLC and moved to a professional kitchen where she enlisted the help of family members to produce what many now refer to as "the hotter, better crushed red pepper." Through word of mouth and gifts sent abroad, already people across the U.S. are enjoying this reinvention of the mundane crushed red pepper they've come to anticipate when they order pizza. Now they're asking for it by name in local pizzerias and momentum is building to introduce it more broadly to the pizza industry.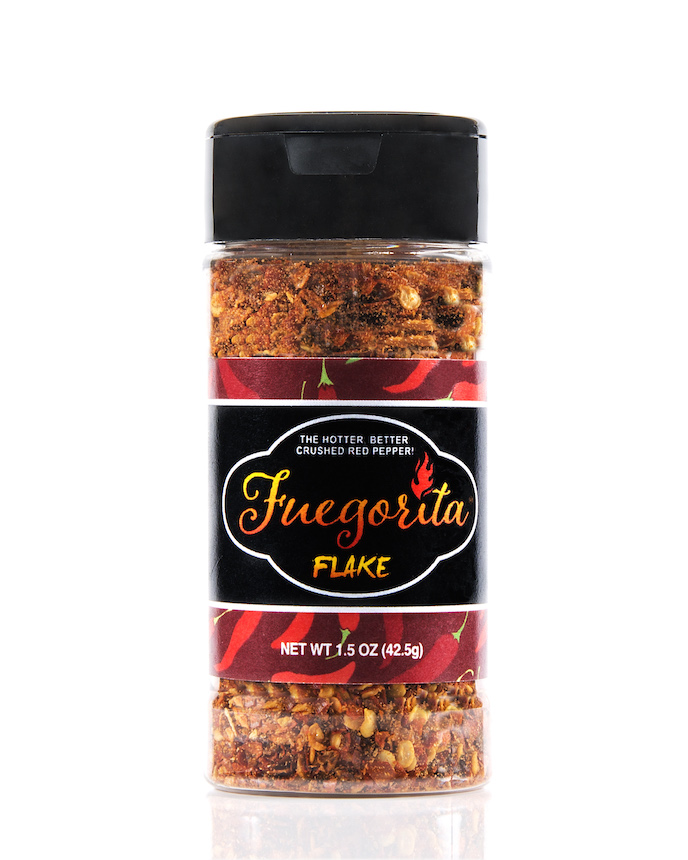 If you serve pasta and sandwiches, even better. Try the fiery flakes on everything from calzones to lasagna, meatball sandwiches to manicotti. Fuegorita lovers say the products are good on everything they eat. One brews it into her morning coffee, another sprinkles it on his green beans. Cooks say Fuegorita Fine has become their favorite seasoning after salt and pepper. They enhance their soups, rubs and batters with its smoky red-pepper flavor and put it on the table so guests can decide for themselves which blend they prefer.
Fuegorita Fire Salt adds zest to a bag of buttered popcorn, makes fresh fruit a whole new experience and adds a layer of zing to the rim of a margarita or bloody Mary. Hard-core heat-seekers love Fuegorita Diablo.
And why not? Hot peppers are as healthy as they are tasty. The capsaicin that gives them their zip helps speed up metabolism, fend off high blood pressure and diabetes, and may even boost the fight against cancer.
Now you can turn up the heat for your customers and fire up your profits too. Pizza Today readers get 20% off your first order when you use promo code "pizzatoday" at www.fuegorita.com or contact info@fuegorita.com for special wholesale pricing.