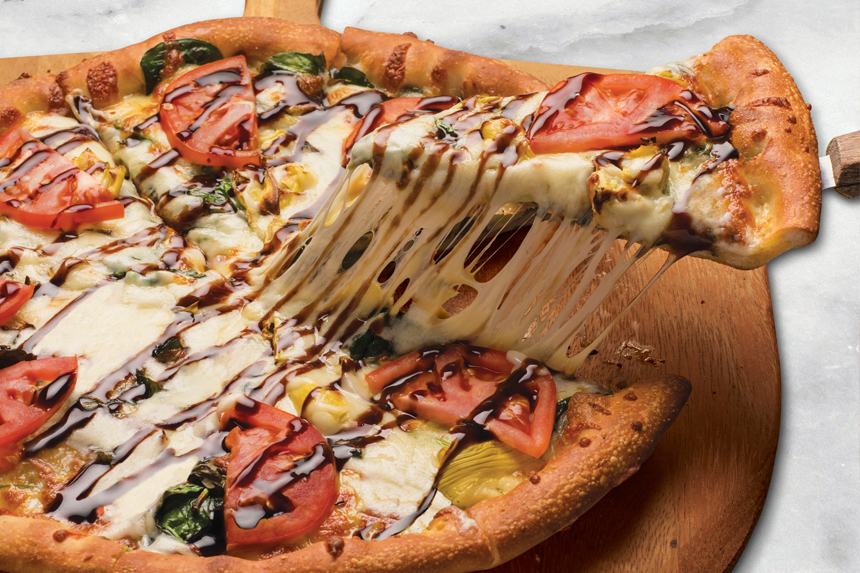 Trust Galbani Premio Mozzarella to help you bring out the best in your signature pizzas and Italian dishes. This top-of-the-line Mozzarella, created by Italy's #1 cheese brand, offers the authentic flavor, premium quality, and exceptional value that today's pizzerias and restaurants demand. Galbani cheesemakers know what goes into creating an exceptional cheese. That's why Galbani Premio Mozzarella is made in the USA with high-quality ingredients including rBST-free* milk from local, family-owned and operated farms. You can taste the fresh, milky flavor in every bite—and so will your customers.
Count on Galbani Premio Mozzarella to work hard for your business with a variety of features and benefits that are second-to-none:
Higher butterfat for rich flavor
Browns well without burning
Even melt and excellent yield
Great color, stretch & performance
Blends available for your flavor profile needs
Galbani Premio Mozzarella is available in loaves, shreds, diced, and blends, so you can find the format that's right for you. And only Galbani Premio Mozzarella offers the proprietary Tigrato® Cut Shreds—an innovation that's truly a cut above:
Shorter and wider to provide better coverage
Even melt makes a better-looking pie
Spreads easier, top more pies with less cheese
Reheats well for takeout and delivery
We think Galbani Premio Mozzarella is the best Mozzarella in the business. But you don't have to take our word for it. See for yourself why some of the best pizzaioli and restaurateurs in the country are making the switch to Galbani Premio Mozzarella.
"It performs unbelievably. The creaminess! It has a beautiful look to it. And people just absolutely love it."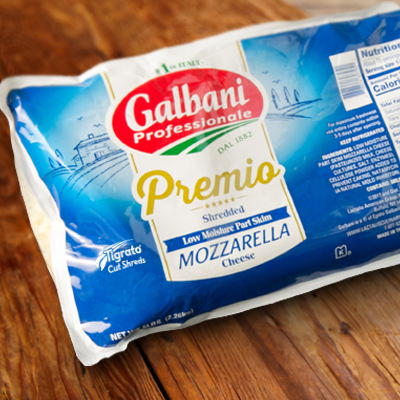 Chef Billy Manzo, Federal Hill Pizza
"When evaluating a cheese, you need flavor, texture, and appearance. And Galbani is by far the champion in those categories."
John Arena & Chris Decker, Metro Pizza
 "When we serve it, it stays on the pie. It has a beautiful stretch when you lift it off. We're very proud of the cheese we are using."
Jacque & John Farrell, Farrelli's Pizza
Hear more from Jacque and John
Founded in 1882 by Egidio Galbani, Galbani cheesemakers have been using Old World techniques to turn the finest ingredients into Italy's most beloved cheese. Today, the Galbani Professionale brand offers operators and chefs a complete portfolio of restaurant-quality imported cheeses as well as many legendary varieties made in the USA. Galbani is proud to be the #1 cheese brand in Italy and a leader of the Italian cheese category worldwide.
To learn more about Galbani Premio Mozzarella or the full line of Galbani cheeses, visit GalbaniPro.com or call 1-877-LACTALIS.
Disclaimer Copy:
*No significant difference has been shown between milk derived from cows treated with artificial growth hormones and those not treated with growth hormones.